It's unrealistic to ban all relationships but HR should be prepared in case things turn sour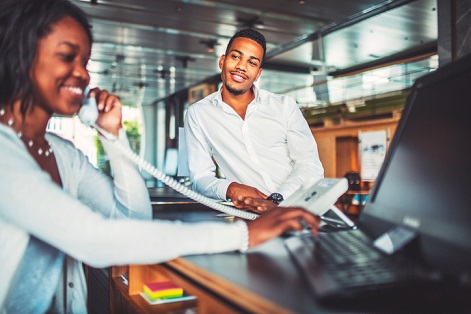 Workplace romances strike fear into the heart of every HR professional but they don't necessarily have to be a bad thing, says one industry expert.
"We have to acknowledge that workplace romances are incredibly common and a lot of people meet their life partner at work," says international leadership coach, Karen Gately.
"I've known many people who have been in personal relationship and you'd hardly know – they're really professional, really hard-working, never skip a beat and the company can actually benefit because those individuals are so invested in the company," she continues.
What really matters is if those workplace relationships are causing conflicts or challenges – the most concerning of which is when there's a direct line of report or a clear power imbalance.
"In those cases, HR has to address the relationship immediately – and that could mean people moving or leaving jobs – because there's a very clear conflict," she tells HRD.
"It can very easily undermine the confidence of the rest of the team because they start to doubt whether fair decisions are being made in relation to this individual, to their career, promotional opportunities, income and all the rest of it."
However, when it comes to relationships without a power imbalance, Gately says HR should only get involved if it's having a detrimental impact on the organisation.
"I wouldn't proactively go to two people and say; 'We've found out you're in a relationship and here's the rule book,' unless they were behaving inappropriately in the workplace," she says.
"Instead, I would manage it more broadly by creating a cultural environment that sets clear expectations around professionalism and conduct."
Regardless of whether two people are in a relationship or not, Gately says staff should know it's unacceptable to bring personal drama into the office and shouldn't be having unreasonable arguments in the workplace.
"Be clear on your culture, be clear on your policies, then deal with it on a case-by-case basis and understand that people will have relationships – trying to ban them is naïve," she says.
If loved-up employees are too distracted or lovers' tiffs are infiltrating the office, Gately says HR should coach managers to address the performance problem head on.
"That conversation needs to draw their attention to the fact that their behaviours are not aligned to the professional standards that are expected by the organisation," she says.
"Being distracted and unproductive is a problem irrespective of why you're doing that," she continues. "Similarly, having arguments or detrimentally impacting the team environment is not acceptable irrespective of what's happening."