HR teams are increasingly asking managers to provide informal employee feedback, but are they up to the task?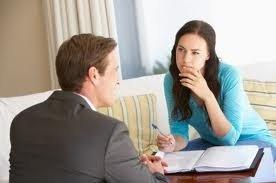 Many companies are now favouring regular, informal employee feedback to formal annual reviews but some managers still struggle with the right way to do it.
Career coach Lisa Quast said that some managers struggle with providing effective feedback because they are introverts while others may lack the essential feedback skills or confidence.
She suggested that managers 'think smart' to overcome this problem.
"Before I give feedback, I usually say this phrase in my head several times:
Think smart. Think smart. Think smart
," she wrote in Forbes.
More than just a phrase, it is also an acronym, she said.
The first acronym, T.H.I.N.K, refers to the age old saying of always thinking before you speak by asking yourself the following questions, she said.
1) Is it true?
2) Is it helpful?
3) Is it inspiring?
4) Is in necessary?
5) Is it kind?
Quast said that this acronym should help you remain compassionate during the discussion and could also help in differentiating true feedback and personal opinion.
"Sometimes what we think is feedback is just a personal opinion – and it's important to separate out opinions (which are often better kept to ourselves) from constructive feedback," she said.
The S.M.A.R.T acronym, on the other hand, is commonly used in goal-setting but could also be used as a guide to giving feedback, she said.
1) Specific – Be as precise and detailed as possible;
2) Measurable – 'Describe the noticeable results/feelings/reactions';
3) Achievable or Actionable – Could the employee have handled the project/situation differently?
4) Relevant – 'Include a lesson that is relevant to the situation';
5) Timely – Don't wait too long before providing feedback, especially if what you're about to discuss with the employee is connected to poor behaviour.
"The next time you are about to provide feedback, stop. Then remind yourself to think smart," she said.
Related stories:
How to motivate employees to work faster
Why you should encourage 'social employees'
How to get back to work