Given the new HR certification framework, one expert says HR professionals should improve on three key areas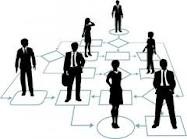 "Up until this point, HR has suffered from the lack of a framework and therefore a lack of consistency, lack of a certain minimum standard that HR professionals are expected to meet," said Vidisha Mehta, talent strategy practice leader for Asia at Mercer, of the HR certification framework.

She said that advantages of having a framework was evident in the financial sector where the certification framework initially got started because of regulatory requirements.

"Overall, it raised the profile of the kind of people that were getting into the professions and what they were able to contribute to the business," she said, adding that this outcome is one she hopes will happen within the HR profession as well.

In line with this, Mehta said there are key areas HR professionals can improve on in order to get ahead.

Improve on business acumen, business stakeholder management
The first critical area HR professionals need to be better at, she said, is understanding the business.
"What does HR believe it wants to contribute to the business? If we want to be a strategic partner, if we want to have an impact on business decisions, then we've got to be able to make that case," she said.

She cited the practice of some organisations of rotating HR professionals with other functions, saying that this type of business stakeholder management links up to the need for HR to be more exposed to decision makers.

She also advised that HR professionals move beyond being reactive and be more proactive in terms of business partnering.

"A business partner is a broadly used and misused terms, some are just reacting to problems raised by the business, so they're basically like a customer relationship manager," she said.

But to be a true business partner, she said "you need to be able to show the business impacts of the initiatives that you suggest, the policies that you want to put in place".

Managing change
Most organisations in Singapore are going through a restructuring and she said HR professionals need to have the technical skills to manage change, she said, and "not just change management as a loose term of workshops".

"You need to be able to manage change at an organization-wide level by planning for it, having clear milestones and timelines and execute plans according to those," she said.

Improve on analytical skills
The age of big data is upon us, said Mehta, and HR needs to be able to use that data to make better business decisions.

More often it's the compensation and benefits experts that get stuck with the analytical role because they're used to dealing with the data, she added.

"But the challenge that we see, don't necessarily just have a compensations and benefits impact. Talent management people, learning and development people, need to be much more comfortable with using data," she said.

Overall, Mehta said it's important that HR professionals have the willingness to talk about things beyond HR.

"To be able to connect what might otherwise be seen as just a cost or people issue, and be able to link that to the business driver is what makes the difference between a good HR professional and great HR professional," she concluded.