The firm has plans to expand its new junior manager training program which aims at creating future executive leaders across Southeast Asia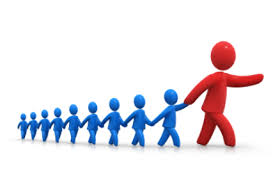 Engineering and electronics firm, Bosch, plans on expanding its total number of global executives by bringing more candidates into its Junior Managers Program (JMP).
The company aims to fill around 280 positions through this initiative. Thirty-four of these will be in Southeast Asia including three trainees adding to Bosch's current pool of nine in Singapore.
The program is also being used to foster greater gender diversity within the company. It is one of the methods Bosch hopes to use to increase its overall share of women leadership positions to 20% by 2020.
HRD
talked to Jennifer Ong, director of human resources in Southeast Asia for Bosch, about the program.
"The JMP is for candidates with up to three years of work experience, and comprises management and soft skills related workshops as well as on-the-job training," she said.
With a total duration of two years, the program consists of four to six stages lasting three to six months each, she added.
"At the start and end of each stage, trainees will map and undergo a review on their achievements and key learnings for that particular stage with their respective supervisors."
On top of this, each trainee will be assigned a mentor from senior management who will provide career guidance and help resolve complex issues.
"JMP trainees will have the opportunity to work in various business divisions and functions for a holistic exposure of how the company operates," Ong said. "Trainees will also gain international experience through a compulsory overseas assignment, which is essential for future leaders to thrive in a multicultural environment such as Bosch."
Those chosen to participate in the JMP will have to fulfil criteria that go beyond simply having above-average grades, Ong explained.
"As future leaders of the company, they must be able to demonstrate leadership traits and potential, which could be in activities outside of curriculum, for instance."
Having broadened horizons through overseas experience is also advantageous, she said, adding that in Singapore alone Bosch has over 30 nationalities under one roof.
Recruitment for the JMP is also a lot stricter than the typical hiring process within the firm.
"The selection process for JMP … involves an additional layer of assessment and checks at the HR level," she said. "Program-relevant criteria such as international mobility are also considered, and candidates may be subjected to tests or case studies as part of the assessment process."
Related stories:
Why Bosch is a bit like the United Nations
Should all employees be encouraged to chase leadership?
How to identify future leaders