HR has to start getting savvy with their workers physical wellbeing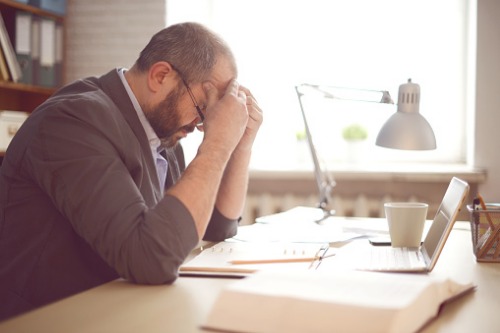 The combination of rising rates of chronic disease and employees spending north of 35 hours a week in the workplace means that employers are in an ideal position to support staff on their health journey.
That's according to Dr. Leena Johns, VP of global healthcare at MetLife.
Moreover, changes to work patterns - including taking work home and being contactable outside regular work hours - have also extended the 'workplace' for many employees, further supporting the need for employers to be invested in their employees' health.
Dr. Johns added that chronic disease is a major issue for employee productivity, which can lead to significantly increased costs for business and an increased imposition on the healthcare system and society in general.
"The workplace is the ideal place for encouraging effective and sustainable lifestyle changes that have a positive and lasting impact on physical and mental health," said Dr. Johns.
"Better health leads to reduced absenteeism and presenteeism, and offering your people easy access to information and resources is an effective way to help them manage their health and wellbeing and increase their engagement with their work.
"Healthier people perform better, are happier, and are more likely to stay."
Dr. Johns added that mental health is a frequently overlooked workforce issue.
"The reality is that our bodies do not differentiate between a physical threat like being chased in a dark alley, and psychological stress. Mental and physical health are not separate domains – they are fundamentally linked," she said.
"So when we stress over a problem continuously, our body reacts to it as if it were facing a real life threat, resulting in an outpouring of hormones from our endocrine system that fuels inflammation in our body."
Dr. Johns' area of interest is health data analytics, and she is responsible for developing and implementing health and wellbeing strategies globally.
She has four tips for engaging employees at work about their health:
health,wellbeing,study – this is a great place to start, by providing information people need to understand about their health
Prevention and screening – offering screening programs that help employees take a proactive approach to specific health issues
Health intervention programs – helping employees take an active step towards better health, such as quit smoking programs
Behavioural change – initiatives need to be grounded in sustainable behavioural change to ensure real impact.
Moreover, excessive sitting is a critical health concern greatly exacerbated for those in desk-bound occupations, according to Dr Lan Gao, an Alfred Deakin Postdoctoral Research Fellow at Deakin Health Economics.
Indeed, the study the Deakin University found that the introduction of sit-stand desks and support for office workers could be a cost-effective way to reduce increasing rates of obesity-related health issues.
Dr Gao added that from an employer's perspective, adopting this workplace intervention has the potential to reduce absenteeism and improve productivity.
"Before the trial participants spent an average of six hours per day sitting at work, 12 months into the trial that was reduced to five hours," said Dr Gao.
The following are recommendations for the workforce to sit less in the office:
Sit-stand desks can help workers quit the sit – it's good for our health and the bottom line
Take a short stroll around the office during your coffee break
Instigate walking meetings or replace a meeting room table with a stand-up desk
Set a reminder to stand up or take a walk every hour
Sick of lunch al desko? Go for a walk around the block on your lunch break
Moreover, the evaluation showed that the introduction of sit-stand desks, alongside associated supports, is a cost-effective and innovative way to promote the health of the workforce, according to Dr Gao.
"Ultimately this intervention has the potential to make a very significant and sustainable positive impact on reducing workplace sitting time, but most importantly it is also cost-effective, which we know is critical in making the case for a wider rollout of this program."