SAP's chief learning officer reveals the number one trait chief learning officers should possess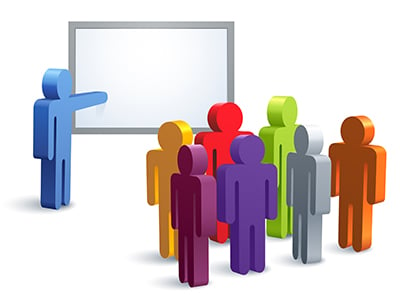 "CLOs need to be strategic thinkers," said SAP's chief learning officer, Jenny Dearborn.
"It's very hard to be a good learning professional if you are not a strategic thinker. Without that business acumen and connection to strategy, you're just an order taker, you're not adding a lot of value."
If you don't understand the business strategy or know where the company is going, you won't be able to map out a framework for content governance, for example.
"Content governance is the structure you put around any sort of formal or informal training," she said.
"Heads of learning need to understand their roles as curators and as organisers in putting structure around the learning; what's official, what's not, when it is okay to find information on your own and when to stick to internal systems," she added.
Pre-internet, most companies had no choice but to use training materials developed internally but modern technology has made it easy for learning professionals to source their materials from outside the company, she said.
Consequently, this means they need to be comfortable in using data analytics to create any sort of framework around learning in the workplace such as using metrics to identify the ideal characteristics and behaviours of successful employees and using that to create a learning programme.
"Learning professionals should be able to use data analytics to make employees be as productive as they possibly can," she said.
"Our duty is to make them the very best version of themselves, to ensure that they have all the skills and competencies they need to be successful," she added.
Related stories:
How a learning culture will drive the workplace of the future
How learning simulations can be used in the workplace
'Technology is a key enabler of the modern workplace'