It can be lonely at the top – is isolation hindering your decision-making?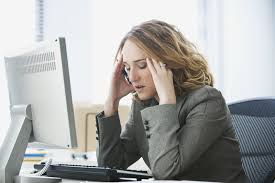 There is some truth to the adage, "It might be lonely at the top, but the view is terrific," said executive coach and partner emeritus at Schaffer Consulting, Ron Ashkenas. However, he argued that while loneliness may seem like a small price to pay, that feeling of isolation could be detrimental to an executive's decision-making skills and their effectiveness as a leader.
"Senior executives tend to be shielded from organisational problems and data; they are given limited and filtered information about their operations, employees, and customers," he wrote in
Harvard Business Review
.
"While time constraints make some of this filtering necessary, having a layer of handlers who make their own decisions about what the leader should or shouldn't see exacerbates the isolation," he added.
A recent survey of more than 1,000 global business leaders conducted by Epicor Software found that CEOs were the most affected when it comes to feelings of isolation, even amongst other C-suite executives.
"The CEO occupies a lonely position compared to the rest of the C-suite and has very little insight into the details of the internal specifics within the business," said Sabby Gill, executive vice president international at Epicor Software in
MIS Asia
. "[They] tend to be more concerned with their 'outward selves', answering to stakeholders and explaining numbers to the board of directors."
So what can executives, including CHROs, do in order to overcome executive isolation?
Sharpen your senses
You didn't reach the C-suite by having dull senses, so use your 'antennae' to see if any patterns of isolation emerge. Some red flags you need to watch out for, said Ashkenas, are when people start agreeing to everything you say or when they try to help you with demands they deem are lower priority.
Ask yourself if you're "getting firsthand exposure to situations and seeing raw data, or is everything being filtered and prioritised to make it easier for you to get the bigger picture," he added.
'Get out of the bubble'
It's easy to fall into the trappings of your physical or virtual office, said Ashkenas, but you need to periodically escape to break through your isolation. Personally take on some key client accounts, he suggested, or spend some time doing duties that would put you in direct contact with lower level employees and customers as well.
Encourage your team to push back
Wharton professor Adam Grant, in his book
Originals
, tells the story of billionaire and CEO of Bridgewater Associates Ray Dalio, and how he encourages his staff to challenge and critique his every move. "In fact, they can be fired for failing to challenge the status quo," wrote Grant.
Ashkenas said this behavior does not come naturally to most employees so you, as a leader, "should actively recruit or promote at least two or three people who will serve as important counterpoints."
"You need to have the strength of ego to let them challenge you, both privately and during team meetings, and to really listen to their ideas," he added.
Related stories:
Are stressful jobs good for your health?
Wellbeing is central to most business strategies, says report
Is there a downside to being emotionally intelligent?