With further changes made to work pass exemptions, what does HR have to know when bringing in foreign nationals for temporary employment?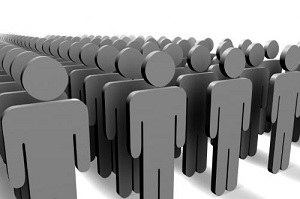 Foreign nationals working in Singapore can now only use a work pass exemption for a total of 90 days per year. Regional HR heads will need to be aware of these changes when bringing foreign workers to Singapore on a short-term yet frequent basis.
Previously, foreign workers could conduct exempt activities in Singapore (including sales roles at exhibitions and organising conferences) for a maximum of 60 days each time they came to Singapore. This could be done multiple times over the course of a year.
New amendments to government regulations mean foreign workers will have to apply for a work pass for periods longer than the allocated 90 days even if they are conducting work pass exempt activities during this time.
"Therefore, a foreign national can use the work pass exemption for the maximum 60 days once and then return at another time for an additional 30 days," BAL Global Services said in a statement.
The government has also limited the types of activities that can be performed under the Specialised Services related to a New Plant/Operation/Equipment category. In particular, software installation is no longer listed as a work pass exempt activity.
"The work pass exemption can still be used for the commissioning or auditing of any new plant and equipment and also for installing, dismantling, transferring, repairing or performing maintenance of any machine or equipment," BAL said.
Before a foreign national is allowed to partake in any work pass exempt activities, HR should be aware of the proper process to follow prior to their arrival.
As well as having a valid Short-term Visit Pass issued by the Immigration & Checkpoints Authority (ICA), the Ministry of Manpower (MOM) should also be notified of the employee's intention to work in the exempted activity.
Anyone coming to Singapore for the following activities will not have to notify MOM, although they will still need a Pass issued by the ICA:
Business meetings
Corporate retreats
Study tours (as a participant)
Training courses (as a participant)
Conferences & seminars (as a participant)
Exhibitions (as a visitor)
Related stories:
Employment law changes: what you need to know
MOM's no mercy approach
HRDs face tough new foreign recruitment laws