These high value tasks allow HR to have a seat at the management table, says Cisco Systems' head of HR ASEAN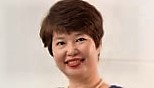 "Today, business is transforming at a lightning pace and technology is disrupting every industry; the archaic way of collecting and analysing only past data limits the value HR can bring to the business," said Hwa Choo Lim, head of human resources ASEAN at Cisco Systems.
This, she said, is one of the reasons HR should embrace a digital transformation as the profession evolves into more strategic territory.
"The rise of analytics technologies equips HR with the means to collect real-time data, use it to predict both internal and external trends and then formulate strategies pertaining to, for example, talent retention and development as well as workforce planning," she said.
And it is these high value tasks that will get HR a seat at the management table, she said, as HR practitioners move into more strategic territory.
"High value tasks require HR professionals to go beyond [the administrative] and become advisors to our business leaders. We will need to have critical insights to help our leaders make informed decisions and come up with strategies to help them achieve their objectives," she added.
One example of a high value task that HR professionals commonly encounter is workforce planning for business transformation, she said.
"In the past, workforce planning for any change management strategy largely revolved around headcounts," she said.
"The environment is much more complex in today's war for talent and HR will need to understand the future skillsets necessary for the business transformation to succeed and the ways to attract, retain and develop the right talents."
Having real-time data at your fingertips allows HR to become more proactive and act swiftly on trends, she said, while also allowing HR practitioners "to demonstrate our business acumen by providing strategic counsel from a talent and workforce perspective".
"Besides workforce planning, other high value tasks include succession planning, talent development and employee engagement strategies," she said.
"These are the areas where HR is able to take on a more strategic and advisory position and provide the most value add to business outcomes."
Additionally, Lim said that cutting edge technology in the workplace helps employees perform better and more efficiently, while also being able to share feedback with them in a timely and consistent manner.
"Cisco replaced the performance review by implementing a new platform called Team Space, which enables employees to do weekly check-ins with their managers," she said.
"The real-time updates and regular feedback allow our employees to continuously develop themselves and improve their job proficiency, which in turn, leads to higher job satisfaction."
Video conferencing and cloud collaboration solutions also help empower their employees to engage and innovate anywhere, she said.
"This allows them to free themselves from the archaic 8am to 5pm cycle so that they can strike a balance between their career and family while delivering results and quality work for the business."
Cisco Systems' open and flexible culture garnered them the distinction of being named one of the Best Companies to Work For 2016 by the Great Place to Work Institute in Singapore.
"I believe that our open and flexible culture is one of Cisco's greatest differentiator and our strong focus on employee experience is a key reason why Cisco is consistently named as one of the best companies to work for in Singapore," she said.
Related stories:
Three must-have skills HR should borrow from marketing
Revealed: Singapore's best companies to work for
Cisco HR chief: secrets of a shared services pioneer