Award-winning workplace Starbucks Malaysia has one key piece of advice around retaining staff.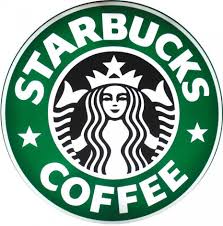 Talent retention begins with hiring the right talent in the first place, an HR leader at an award-winning workplace says.

Starbucks Coffee Malaysia has won the Best of the Best award at the recent Aon Hewitt Best Employers Malaysia 2015 Awards presentation and conference held in Kuala Lumpur.

Partner (human) resources and compliance director for Starbucks Malaysia and Brunei, June Beh, had one resounding piece of advice about how companies should tackle employee retention.

"Retention starts from hiring the right talent," she said.

"Hence, we trained our hiring managers to recruit candidates that have the desired attitude.

"We also highly invest in the training of every employee including part-timers, empowering them with the necessary skills and knowledge."

An example is Starbucks store manager Desmond Soon, who was given the opportunity last year to lead a district for the company.

"This allowed me to create a lasting connection with the community, to be involved in company programs, and to share our amazing stories with customers," Soon said.

And it seems to work. Not only did the company win accolades at the latest Aon Hewitt Best Employers awards, but only months prior it won the HR Best Practices Gold Award during the Malaysia Human Resources Award 2014.

"The Aon Hewitt Best Employers award is one of the most significant recognitions that a company could get in validation to its human resources practices and talent management initiatives," Starbucks Malaysia and Brunei managing director Sydney Quays said.

"It brings pride at all levels of the organisation, not only to our partners (employees) but their families as well.

"We're known for our coffee, but our people make us famous."

And good employment practices make for good business.

"Best Employers clearly achieve better business results compared to market," Aon Hewitt Malaysia managing director Prashant Chadha said.

"We found that Best Employers in Malaysia achieve significant higher growth in their income profits when compared to market average. This makes becoming a Best Employer a business agenda for Malaysian companies and not just a human resources agenda," he said.