We ask a legal expert about the acceptable compensation for laid off employees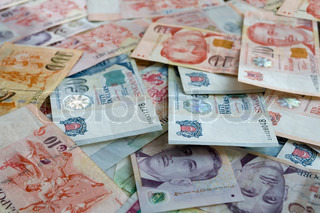 Guidelines for retrenchment can be found in the Singapore Employment Act (EA), Dayne Ho, partner at Shook Lin & Bok, told
HRD
.
The Act states that employees will only be eligible for any benefits if they have been working for a firm for at least two years, he said.
"It is important to note that this is a question of eligibility and does not mean that the company is legally obliged to pay out such retrenchment benefits.
"It often becomes a matter of company policy as well as negotiation as to the amount of retrenchment compensation that would be paid out."
As well as the EA, employers can also look at the Tripartite Guidelines on Managing Excess Manpower and Responsible Retrenchment, Ho said.
These suggest employers offer two weeks to one month's salary for every year of service when calculating retrenchment compensation. Again though, this is a guideline and not a legal obligation, he added.
"It should also be noted that employees governed by the EA who have worked for less than two years are technically not eligible for retrenchment compensation although companies can always make ex-gratia payments to them if they deem fit."
Similarly, compensation for retrenched workers not covered by the EA would be a matter of contractual negotiation between employer and employee, he added.
When calculating matters such as unspent annual leave for retrenched staff, this is typically dependent on the employment contract, Ho said.
"For things like annual leave, these are normally cashed out and HR would carry out the necessary calculations based on the employee's daily salary."
For other matters such as transport or housing allowances, this can be a little more complicated, he added. In the end though, whether these benefits are paid or not will depend on the wording of the employment contract, he said.
Related stories:
Tripartite partners unveil revised retrenchment guidelines
5 tips for a better retrenchment exercise
Retrenchment masterclass: What HRDs need to know