The CEO of a leading HR firm offers advice on how employers can recover from a violent or tragic event in the workplace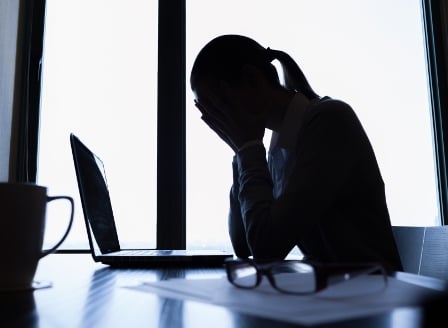 Earlier this month, a San Bernardino school became the scene of a tragic workplace shooting when teacher Karen Smith was killed by her former partner – this week, classes resumed for the first time since the incident and one HR expert says staff will need extensive, ongoing support.

"Many people worry about the children in these situations, as well they should, but we tend to forget the overwhelming reality that the teachers and school staff are confronted with," says Rob Wilson, CEO of Employco USA.

"They have to put on a brave face and make everything okay for the kids, even as they might be dealing with anxiety, dread and even PTSD."

Wilson, who has been in the HR and risk management field for almost 30 years, says workplace violence is a growing concern – not just in America, but around the world.

Just last month, former Loblaws employee Jayme Pasieka was sentenced to life in prison after stabbing six people at the Edmonton warehouse where he worked. Two of the men died while four others were seriously injured.

"When acts of senseless violence like this occur, it robs us of a sense of security in our workplaces and beyond," says Wilson, who has six points for employers to consider in such situations.

1. Put emergency guidelines in your handbook
According to Wilson, organisations should have steps in place for how to handle a mass shooting or workplace attack – just like they do for a fire drill.

"If possible, you can even discuss these steps with a local law enforcement officer to help to ensure that the best procedures are given to your employees," he says.

2. Offer grief counselling if appropriate
Heading back to work is likely to be both frightening and surreal for anyone involved in an act of extreme violence, says Wilson. "A grief counsellor can be an invaluable resource when it comes to processing these emotions," he adds.

3. Consider offering a limited work schedule
"Where possible, allow employees to personalize their own schedules in the week following a tragedy," says Wilson. "Maybe it is advisable for the workday to be short and limited. Look for ways to cut stress from employees' plates."

4. Find a project to help bring peace back to the workplace
Whether it's planting a garden, collecting cans for a food drive, or setting up a memorial, Wilson urges employers to find a way to bring employees together under a common cause.

"Bring a sense of togetherness and community spirit back to the fractured workplace," he says.

5. Avoid political talk at all costs
"This is an important time to remind staff that the office is not the place for political debate, and neither is their social media pages if they interact with clients and other co-workers on these sites," stresses Wilson.

"It's not the time to post gun control memes or the time to debate how the [government] should handle the matter. Focus on healing and unity, not on divisive debates."

6. See something, say something
"Ask your employees to keep their eyes and ears open for anything that might be a sign of trouble," says Wilson. "Have an open door policy and let employees know that they will not be penalized for sharing their fears, even if that fear turns out to be unfounded. We all need to responsible for keeping our workplaces violence-free."