Transforming a business' customer service strategies requires HR, along with other stakeholders, to be counter-intuitive, according to one NUS study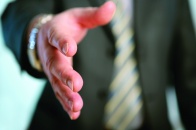 "In a global economy, companies need to stage successful service revolutions to compete against smaller more nimble businesses that are capable of growing quickly and leap ahead their larger counterparts," said Dr Jochen Wirtz.
A professor of marketing at the National University of Singapore (NUS) Business School, Wirtz wanted to discover how firms could form a service culture that creates value for both staff and customers.
To do this, Wirtz along with Ron Kaufman, founder and chairman of UP! Your Service, co-authored a study,
Engineering a Service Revolution
, which looked at a number of consulting projects completed over a twenty year period.
"Many organizations start their journey toward service excellence with frontline staff training," Wirtz and Kaufman wrote in the study. "In our experience, this approach simply doesn't yield sustainable results."
"Other organisations try to evolve their service improvements incrementally, but these efforts tend to run out of steam before customer experiences become palpably better."
The report delved into the success stories of firms such as LUX* which used continual training to build a better employee culture over a period of six years. Wirtz and Kaufman uncovered some rather counter-intuitive trends for companies which successfully transformed.
They highlighted four key principles for HR and business stakeholders to focus on:
Don't begin training efforts with customer-facing employees. Often, the real problem lies with backend functions such as HR, logistics and IT which aren't meeting the frontend employees' needs. Ensure everyone is included in any service training and provide special support for more internal departments.
Don't start by teaching service skills, scripts and procedures. It is better to train people in what service excellence actually means. By encouraging creativity and imagination with service, a well-rounded strategy will then be used by staff which creates real value for customers as well as others within the organisation.
Don't pilot your change strategies too slowly at first. The study suggests that this approach might lose steam over time. Instead, it is better to go big and to go fast, ensuring enough momentum is created for sweeping, organisation-wide change.
Don't focus on traditional KPIs during these changes. A more effective approach is to focus on "revolution indicators" such as the number of ideas thought up and implemented. This will help bring in new service actions and generate value while ignoring traditional indicators that don't reveal new improvements brought about by strategic changes, the study suggests.
"HR alone typically is not sufficiently empowered to make the dramatic changes required for a service revolution," Wirtz told
HRD
. "That has to start with the support processes & shared services, and then encompass the entire organisation."
Once this happens however, HR can play a role in areas such as training, internal communications, hiring criteria and incentives systems which are all essential aspects of a service transformation.
"Therefore, HR is a key partner of the senior management team when it comes to staging successful service revolutions," Wirtz said.
Related stories:
Is HR the missing link to excellent customer service?
HR is overdue a 'creative reinvention'
Beyond blast-off: Maintaining momentum for change