While long work hours may be the norm in Singapore, are our daily habits detrimental and what can HR do about this?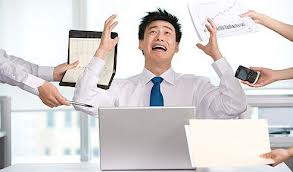 Fifty per cent of Singaporeans feel that long work hours are getting in the way of family time, showing that a heavily work-centric culture can encroach on other aspects of our lives.
These results come from the
Family Bonds Survey
conducted by the Families for Life (FFL) Council which looked at more than 700 respondents country-wide.
The Council is a joint initiative chaired by Ching Wei Hong, COO of OCBC with council members from organisations such as Ernst & Young, Kalco Law and the National University of Singapore.
While longer working hours may seem like a boon to HR, they can actually have negative effects on staff and businesses, FFL council member Sarojini Padmanathan, told
HRD
.
"A happy and healthy family supports a happy and healthy employee. When not burdened by family matters, staff can better concentrate at work. Their focus improves and distraction reduces," she said.
On the other hand, an overworked employee will lack energy and focus both when interacting in the workplace and at home with their families.
"Balance between office time and giving the much-needed family time can make staff more productive and satisfied."
To do so, HR needs to break free from the typical work-centric culture with commitment from all levels in the company.
"HR can drive this behavioural change by integrating family and work-life balance into the organisation's motto and culture."
This can involve initiatives such as FFL's FAMILY 365 which helps employer and employee find the right work-life balance through a series of talks and interactive programs, she added.
It can also include some simple routine changes from senior leaders within the organisation.
"If senior leadership and HR staff are seen as taking the lead, and making the effort to leave work just that little bit earlier and heading home to eat with their families, it could also galvanise other staff to do the same."
Finally, HR can proactively create a work environment that embraces family time and put policies and practices in place that focus on non-work related activities.
For senior HR professionals who wish to spend more time with the family, time management is absolutely essential, Padmanathan said.
"Not all work assignments can be completed within a day. Spending time on doing the most important things can help executives complete what is important in a timely manner and derive satisfaction."
Delegation also serves a dual purpose – allowing HR to complete important tasks while training or developing staff at the same time.
"Ultimately, as Mr Tan Chuan-Jin, minister for social and family development said, it is not about only allocating 'left-over' time for the family, but rather making a conscious effort and being aware that spending quality family time should have equal importance as honouring work commitments," Padmanathan said.
Related stories:
100 per cent of HR pros would consider six-hour work day
Government announces three key parental leave changes
10 ways to help your staff succeed