Deputy PM Tharman Shanmugaratnam gave a recent speech filled with advice for HR executives seeking to enhance their organisations over the long-term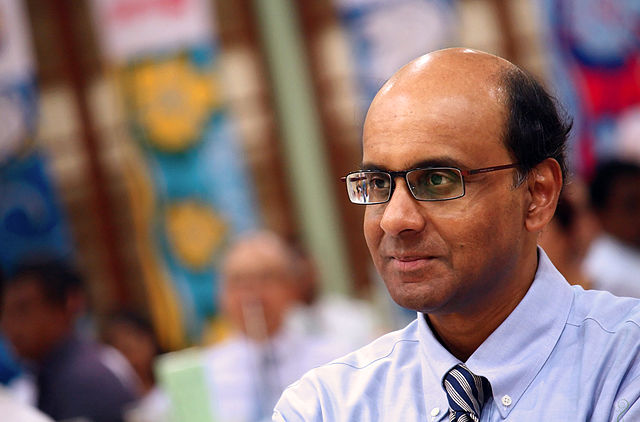 In a recent speech at the Economic Society of Singapore's SG50 Distinguished Lecture, Deputy Prime Minister and Minister for Finance, Tharman Shanmugaratnam, offered advice that those in the HR industry should take heed of.
The first point was that innovation is key to Singapore's survival and is a quality that cannot be built up without the support of local business. "We have to move from value-adding in global markets to value-creation through our own firms, with more brands of their own, as well as with multinationals based here, creating value in Singapore in every field," he said.
To foster innovation, he said that more was required than simply adding to education. Instead, "it is more a matter of taking things out of education than putting things in."
This is an important lesson for HRDs: instead of focusing on what you can improve in L&D, look at what your employees are getting out of the experience. How are they utilising the new skills and knowledge they have picked up to boost innovation within the organisation?
Tharman
also spoke on inclusivity. While his advice was directed at Singaporean society as a whole, there are some very good points which can be used to develop human capital within local businesses.
In particular, he noted that inclusivity drives innovation not just because of the individual's talent but also because they have a full team supporting them.
Tharman
spoke of Switzerland's success in innovation, saying, "[It's] a society where everyone is continuously improving, every worker is treated with respect and the whole team becomes that much more innovative and competitive".
Within an organisation, it is important to build up the same type of environment where people are encouraged to work together while also developing themselves personally and professionally.
Tharman
spoke of the need to "keep improving through life, keep learning something about ourselves we didn't know: a strength, an interest. And keep expanding our potential together".
Lastly, the Minister talked about fostering a culture of responsibility. Again, while he was referring to the government's strategy to build up Singaporean society, his words also apply to the workplace.
"We've got to do more to give everyone a fair deal in life, but do it in a way that gives everyone the pride of contributing in their own way," he said. "Empower people, and enable them to earn their own success."
Ensuring employees develop their own strengths and gain equal opportunities to enhance their career can be a real boost to businesses especially if they accomplish this through their own efforts.
Tharman
talked of introducing a culture of responsibility where everyone is actively involved and both people and businesses take the initiative.
Related stories:
Three leadership lessons from Lee Kuan Yew
HR professionals: Learn from Lee Kuan Yew and surround yourself with intellectuals
Prime Minister Lee offers advice all HRDs should heed