What are CEOs looking for in their CHROs? Which qualities do you need to become the high performing HR business partner they seek?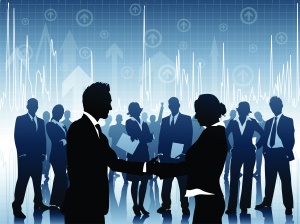 In order for HR to bring change to a firm, it must be seen as a true business partner. One way to achieve this is to develop a solid relationship between CEO and CHRO, so both can work together to successfully merge the company's business and people practices.
Ilya Gutlin, SITA APAC president, talked to
HRD
about the key aspects of developing this partnership.
"First of all, there is obviously a level of trust in the common goals and values, the information that we share and the decisions that we make," he said.
It is up to the CHRO to stay close to the business and the people, he added. The management team needs to be aligned with the decisions made between corporate and HR leaders as the final outcomes of these decisions will affect the business and the way employees are ultimately engaged.
"In addition to keeping close to the business, the CHRO is also someone who can keep abreast of the current approaches to talent management," Gutlin said.
With generational diversity already a hot issue in the workplace – and another generation on its way into the workforce – there is a pressing need for HR to remain up-to-date.
"One really needs to be current on how to engage and continue to be engaged with generations that may have different values. What is the HR industry focusing on, and does that make sense for us?"
Finally, Gultin said that CEOs are always on the lookout for confidentiality in their HR directors as a lot of private business information needs to be handled in both roles.
Related stories:
Bosses behaving badly – what is HR to do?
What's your CEO worried about?
How important is HR to CEOs in Southeast Asia?