Bursting to the brim with overseas experience, Singaporeans working abroad can be a valuable addition to any company. What can HR do to bring them back here?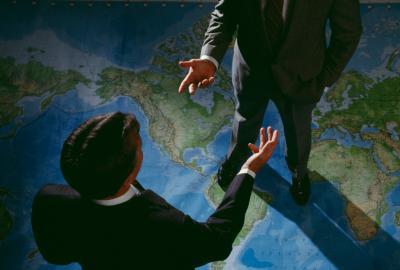 A new survey has found that 82 per cent of overseas Singaporeans are eager to come back and work at home. In order to attract this experienced workforce and encourage their return, HR may have to acquiesce to a few demands however.
Surveying around 700 Singaporeans working overseas, the
Global Salary Survey
from Robert Walters found that one in two expected a salary increase of at least 15 per cent on their return home. In addition to this, the following benefits were also in high demand:
Clear career progression
Relocation allowance, including housing and transport
Flexible work arrangements
Despite all of these expectations, Singaporeans who have worked abroad can actually bring a lot to any company. The survey listed the top four benefits as being:
An effective way to ease the manpower crunch in Singapore
Improved ability to provide a global mindset and an understanding of the Singapore market
Added multilingual skillsets and the ability to work cross culturally
Increased international exposure and expanded skillsets among workers
At a media briefing on Thursday (21 January), Toby Fowlston, managing director of Robert Walters Southeast Asia, said that nine out of ten employers saw this as a viable solution to Singapore's current talent crunch.
However, there remained a gap between employee expectations and what employers are willing to offer, he added. In fact, only one in five businesses are willing to provide the 15 per cent pay rise returning Singaporeans are asking for.
He suggested HR think outside the box when it comes to the compensation and benefits they provide to returning staff.
"As organisations vie for the best Singaporean professionals, the hiring landscape in 2016 will be candidate driven. To gain an edge in talent attraction and retention, companies need to look beyond offering attractive salary packages," he said.
Related stories:
Singapore's top 10 recruitment trends for 2016
How can HR help foreign execs in expensive Singapore?
Is Singapore still attractive to migrant workers?