Disengaged employees can lead to lower productivity levels – can tech help HR tackle the issue?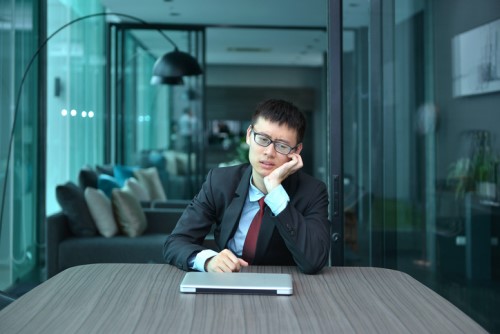 Reports have shown that employees in Singapore continue to be the least engaged in the Asia Pacific region. As for its counterparts in neighbouring Malaysia and Thailand for instance, engagement has only increased slightly over the past year.
Disengagement can lead to lower productivity levels and ultimately, the business bottom line. One of the key factors affecting engagement has been found to be a failure to invest in training and development.
Particularly, a disengaged sales team could have a direct impact on the success of the business – besides lower productivity, there could also be higher turnover of staff.
One way to engage employees is to encourage continuous skills development. This can be done by providing insights to managers to better coach and push the team.
Technology can provide the necessary real-time data – for example, Miller Heiman Group has a new sales analytics platform that gives managers real-time insights into opportunities to more effectively coach sellers in a structured and personalised way.
Scout uses a methodology that leverages data and analytics to predict which seller actions will improve the odds of closing a deal, thereby ensuring employees are productive and engaged at work.
The methodology helps salespeople put customers at the centre of the process and directly addresses the struggle employees have with their roles, such as distinguishing themselves as problem-solvers in the eyes of buyers.
Scout also enables managers to replicate best practices across the organisation by giving them access to data that shows which actions produce the best results and optimises employee productivity.
In addition, the cloud-based, mobile-first platform helps salespeople address many of the frustrations organisations still have with existing technology, such as CRMs.
"Today's technology isn't helping sellers close more deals," said Byron Matthews, president and CEO at Miller Heiman Group. "We developed a solution that helps sellers win more and specifically reinforces their sales training in the moment."
For more on Miller Heiman Group, please go to: www.millerheimangroup.com.sg
or ask any questions at: [email protected]