The general manager of one of Singapore's luxury hotel companies discusses the people strategies behind the firm's latest hotel brand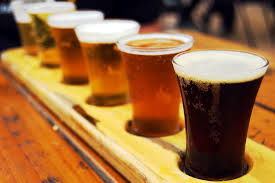 Billed as a "lifestyle design hotel" tailored to "global citizens with a Millennial mindset," M Social Singapore's different customer focus has resulted in more modern, updated staffing strategies for the property's owner, Millennium Hotels & Resorts.
The general manager of M Social Singapore, Ting Huong Tak, talked with
HRD
about how the new hotel would go about recruiting, training and engaging its staff.
"The M Social brand embodies an authentic casual vibe that allows guests to build an affinity with the hotel, staff and other guests," he said. "With this in mind, our recruitment efforts mirror M Social's image – friendly and down-to-earth."
Throwing away the standard job interview format, the hotel recently organised a weekend pool party and barbeque for interested job applicants, he said.
"This allowed us to mingle with potential team members and interview them in a casual environment."
He continued, saying that Millennium's job advertisements were also adapted to attract candidates who were adventurous and playful.
"During the interviews, we looked out for candidates with a gregarious personality – someone who valued life experiences with a story to tell and who was always ready to mingle and have a fun and crazy time."
Millennium differed from traditional hotels in its recruiting approach by hiring candidates with no relevant hospitality experience.
"We strongly believe in hiring candidates who share the M Social vision so candidates with no experience were welcomed at the interviews. If the fit is right, we can provide training later," Ting said.
This training will be achieved through the M Social Service Culture, he said, in which team members are educated on brand philosophy and service delivery.
Management also believes in letting staff be themselves and pushes them to interact with guests on a more personal level.
"We strongly encourage team members to share their life experiences with guests and to always take the first step in starting a conversation."
Staff name tags also reflect the hotel's casual brand philosophy with taglines such as "How about a beer?", "Feel free to call me," or "Want to hang?" on them.
"The gesture of sharing these unique name cards will create a sense of pride for our team members and also promote M Social Singapore," he said.
Related stories:
Best of the best: Hotel chain's award-winning people strategies
"Join us with little talent and reach the top": Hilton VP
Five star communication tips from Club Med