A family photo of three generations is all that's needed to apply for the leave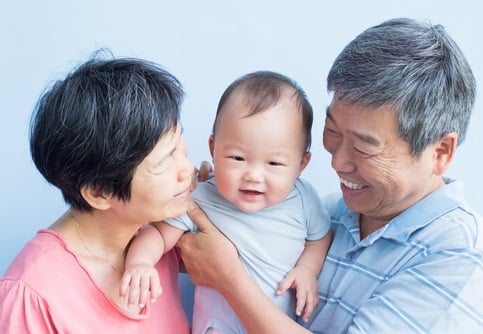 Hong Kong Broadband Network (HKBN) started offering this month a three-day leave for employees who have newly become grandparents.
"We believe when our Talents are empowered with higher flexibility to pursue purposeful personal and family lives, they come to work far more motivated resulting in far increased efficiency and productivity," said CY Chan, Associate Director – Talent Management & Organization Development and Co-Owner.
The benefit is applicable to all Hong Kong-based workers. A family photo of the three generations – including the newborn – is all that is needed to apply for the leave, said the company.
HKBN also offers 16 weeks of full-pay maternity leave and 14 days of full-pay paternity leave. Hong Kong law requires employers to provide 10 weeks maternity leave and 3 days paternity leave, subject to certain conditions.
The daily rate of paternity and maternity leave pay prescribed by the government is a sum equivalent to four-fifths of the average daily wages earned by an employee in the 12-month period preceding the first day of leave.
Striking a "balance between work and family" is the biggest challenge facing women in paid jobs, according to a large-scale survey of by the International Labour Organization (ILO) and
Gallup
. Both men and women in the vast majority of countries and territories surveyed said so. This concern outranked unfair treatment, abuse, harassment in the workplace, lack of good-paying jobs and unequal pay.
Related stories:
Taiwan orders employers to provide paid leave to migrant workers
Singapore bank offers 20-week maternity and adoption leave