A recent case is offering insight into whether employee ideas belong to the individual or the business.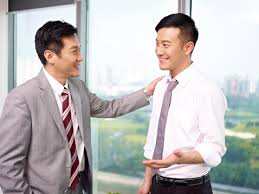 If an employee invents something while under your employ, does their idea belong to them or the business? It's a difficult question but one recent case is providing some valuable insight.
The case – Acron International Technology v Chan Yiu Wai – came after two former employees filed a patent sometime after their employment ended.
The patent was incredibly similar to one lodged by the technology firm a few years earlier, although it had been fine tuned in the meantime.
Acron went on to claim it was the rightful owner of the patent as the original idea had been created while the employees still worked for the firm. Ultimately, the Court of Appeal agreed and instructed the employees to sign the patent over to their former employer.
"This decision demonstrates the extent to which the law will protect employers in respect of the misappropriation of intellectual property created by employees during the course of their employment, and the remedies that may be available,"
wrote
Gareth Thomas and Gillian McKenzie, of Herbert Smith Freehills law firm.
The court pointed to section 57 of the Patents Ordinance as an explanation for its decision – the legislation states that an employee invention will belong to the employer if it was made in the course of the worker's normal duties and in circumstances where an invention might reasonably be expected as a result of the work.
To clarify, the court offered a hypothetical situation in which a research chemist had been engaged to work on a cancer cure for the past 10 years but came up with an arthritis cure instead.
In such a case, the employer would still be entitled to any intellectual property rights arising from that work because his duty as a research chemist was broader than purely researching cancer.
While the court ruled in favour of the employer, Thomas and McKenzie said the decision also stands as an important lesson to HR and their organisations.
"It also demonstrates the need for employers to anticipate the possibility of intellectual property being created and to take steps to ensure that employee's duties are properly and accurately defined so as to come within the scope of such protection," they wrote.
"Employers might also consider including provisions in the employment contract confirming their ownership of intellectual property created during the employment to avoid any argument that a contrary agreement had been made."
Related stories:
Why terminating China-based employees is so difficult
Ask a Lawyer: What's the biggest employment agreement mistake?