A new report has revealed which professions are in greatest demand and which industries will be increasing their headcounts in the first half of this year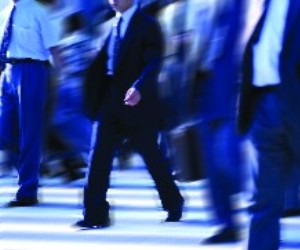 HR and recruitment staff are amongst the top three professions in demand by Singapore employers, according to new research by Hudson.
The Hudson Report: Forward Focus 2016
surveyed 383 employers in Singapore to find out what the employment trends will be like in the first half of 2016.
It found that 42 per cent of businesses are experiencing a high demand for professionals in the HR and recruitment fields.
"The demand for HR/recruitment professionals reflects the fact that hiring and retaining the right talent will be key to achieving [business] growth," Emmanuel White, regional director of Hudson Singapore, said.
Sales and financial services are also in demand with 49 and 45 per cent of employers seeking new talent in these areas respectively.
"Sales people play a crucial role in driving revenue growth, so the demand for them suggests that Singapore's employers are focused on growing their bottom line," White said. "In the financial services space, we are seeing strong demand for compliance, audit and risk professionals, due to a growing focus on regulation in the region."
In general, the employment outlook is on an upward trajectory. The survey found that 41 per cent of employers plan on increasing headcount in 2016 while only six per cent plan on decreasing it.
"Employers are feeling confident enough to put hiring back on the agenda," said White.
"It's positive to see that organisations are planning for growth. However, the more buoyant the economy, the harder it will be to attract people with the right skills and experience. In this market, there will be strong competition for talent."
Intention to hire was found to be greatest in the following industries (with the number in brackets representing the percentage of employers looking to increase their headcount in that sector):
Media, PR & advertising (59%)
Professional services (57%)
IT&T (53%)
"Many companies are investing more in digital marketing and e-commerce, and often outsourcing these specialist activities to agencies, where we expect much of the hiring activity to be concentrated for marketing, PR and advertising," White said.
Related stories:
2016 hiring trends: What's in store for HR?
Labour participation in Singapore: are we getting better?
What does 2016 hold for the HR job market?