With recent headcount freezes inflating the attractiveness of contractors in Singapore, a new study offers insights about how to meet the needs of this temporary workforce.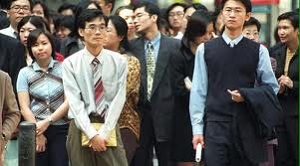 New figures in the
Singapore Contracting Survey 2015
by Robert Walters have shed light on how HR managers can make the most of their contract workers in the current employment environment. Headcount restrictions across the country have meant "specialist contractors in Singapore are now seeing a higher percentage of jobs available for short-term employment", said Joel Hides, the director of Robert Walters Singapore.
Contracting professionals for project-based assignments, maternity cover or filling in for permanent headcount freezes are now seen as a more viable option across a range of industries, Hides added. This new source of talent is also of benefit to line managers as they can then trial people with regards to "skill sets, cultural fit and soft skills" before making a decision to hire them on a more permanent basis.
The study uncovered some key statistics about what contractors are looking for in their next role and presents ideas for HRDs as to how to recruit and retain the services of these temporary employees:
80% prefer contracts of greater than 6 months
55% prioritised monetary incentives
50% said effective communication was important
With 42% of contractors feeling that job security was their biggest concern, Robert Walters recommended paying "premium salaries or (offering) completion bonuses" to promote higher levels of retention amongst short-term staff. To highlight this, it was found that 66% of contractors would feel incentivised to stay on in their allocated role if the firm hiring them offered these bonuses.
The survey also revealed other ways to boost morale and encourage greater results from contractors, such as promoting higher levels of engagement between permanent and temporary staff, including contractors in workplace training, and offering an extensive induction program to all new arrivals.
Related articles:
Future-proof your workforce
Mining for talent: workforce management at Cameco
How to connect your team to the bigger picture