The new mandate was met with praise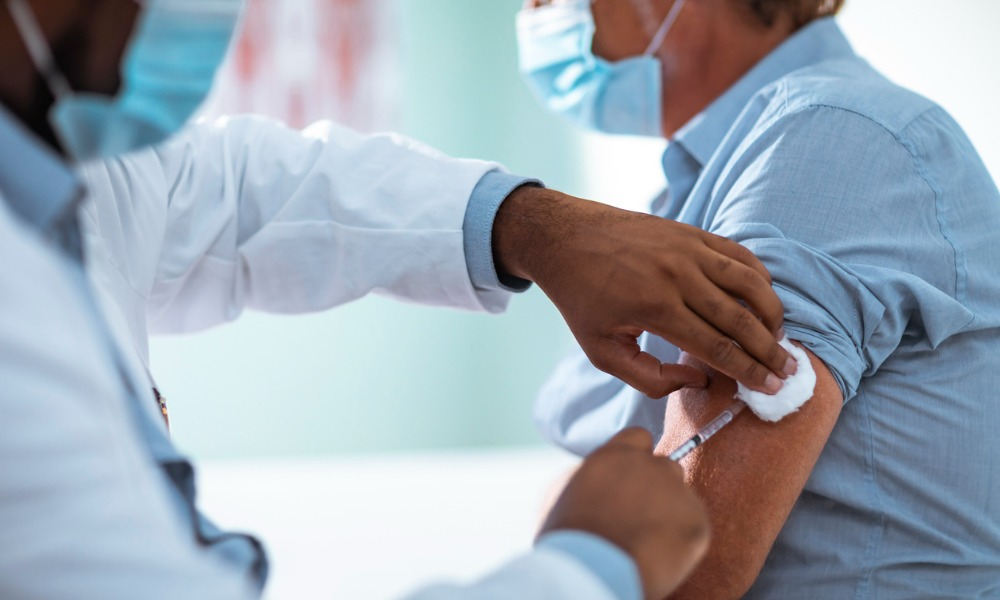 Health workers across New York have been mandated to be vaccinated against COVID-19, as more cases of the highly contagious Delta variant spreads across the state. New York Governor Andrew Cuomo said in a statement on Monday that all employees at public and privately run hospitals, nursing homes and long-term care facilities should get their first dose by September 27.
"Our health care heroes led the battle against the virus, and now we need them to lead the battle between the variant and the vaccine," Cuomo said in a statement quoted by New York Daily News.
State data reported by the news outlet said that 75% of the state's hospital workers, 74% of adult care facility employees and 68% of nursing home workers have taken the jabs.
Cuomo's mandate was approved under the Section 16 of the Public Health Law, which gives authority to the state Health Department to issue emergency regulations. Exceptions from Cuomo's order, however, will still remain for those with medical and religious reasons.
The mandate earned the praise of various medical and hospital groups across New York, saying it will improve the welfare of workers amid the pandemic.
"New York's mandate will help ensure that hospitals and other health care providers can deliver the best care for patients while keeping their workers and communities safe," said Kenneth Raske president of the Greater New York Hospital Association.
Meanwhile, the state also gave the go signal for the rollout of booster shots for New Yorkers with compromised immune systems.
The permission comes after the Food and Drug Administration (FDA) and the Centres for Disease Control and Prevention approved booster shots for immunocompromised individuals.
"Today's action allows doctors to boost immunity in certain immunocompromised individuals who need extra protection from COVID-19," said acting FDA Commissioner Janet Woodcock in a media release last week.