As the stars of Game of Thrones are given tiered pay rises, HC explores how employers can determine who is 'A Tier' salary material.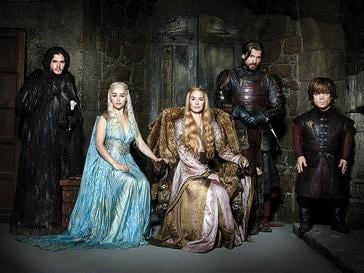 HBO signed the stars of hit television series
Game of Thrones
to new contracts recently, increasing their salaries.
The network has implemented an unusual deal which tiers the show's actors into three salary tiers,
The Hollywood Reporter
reported.
Lead actors who fall into the so-called 'A Tier' are being paid US$300,000 per episode, which makes them some of Hollywood's highest-paid TV actors.
The cast of
Game of Thrones
is particularly large for a television series, with 30 actors appearing in three or more episodes of the last season.
HC
spoke to Fred Schebesta, co-founder of
finder.com.au
about effective remuneration techniques.
"You can benchmark employee performance against the industry, but this can be dangerous as people grow and improve at different rates," he said. "With employees who are in senior positions, it's important to bring in other incentives and bonuses to give them a performance and salary package."
Regular performance reviews are key in assisting employers when they are determining the value of an employee to the business – but Schebesta said that it is important not to do this in a fixed timeline.
"If people know exactly when a performance review is due they adjust their performance," he said. "It is also effective to bring forward performance reviews if employees have improved and grown.
Perhaps this has made HBO's decisions easier – actors are, after all, always performing under scrutiny.
"A good technique is to align reviews to individuals," Schebesta told
HC
. "Salary increases should be based on performance and value to the company – as the employee under review grows and adjusts to the company, the employer must acknowledge their growing value."