In the quest for productivity and commercialism, has the Singaporean HR profession overlooked one of the most important aspects of people management… and life itself? HRD investigates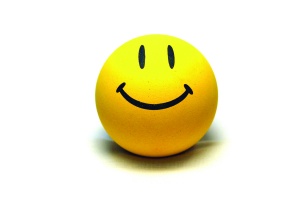 While the Singaporean government has been upping the ante in their push for higher productivity and the HR profession increasingly looks to become more commercially-savvy, we may have lost sight of the importance of employee happiness.
According to the
National Workplace Happiness Survey
by the Singapore Human Resources Institute, most Singaporean workers are 'under happy' in the workplace.
As all good HR professionals know, over the years various studies have been done quantifying the effect that happy workers have on productivity. One, from the University of Warwick said happier employees are 12% more productive at work. Another,
The Happiness Advantage
, by the Harvard Business Review said happier workers increased productivity by 33%.
Marco Low, human capital development consultant from Terrapinn, talked to
HRD
about how employers could tap into the personal values of their staff through workplace activities.
Happiness can grow from a company simply having a clear vision of the future. In fact, Low said one of the top reasons why people leave a firm is non-clarity in their role and the company.
"If the managers of the team or department don't tell staff what's happening, then naturally employees won't understand. Then there will be angst, grievance, and unhappiness in the organisation."
Employees want a clear idea of the vision of the company and need to know exactly where they fit in within their current roles and through future career growth in the company.
This drive to align professional values amongst staff can then be combined with activities like staff welfare days and recreation clubs that foster more personal values and encourage bonding with seniors and colleagues.
"Employees work at least eight to ten hours a day and the workplace becomes a second home," Low said. "So you want to build a closer comradery – a level of trust and a network – within the organisation, a level of support that they have emotionally as well as on a professional basis."
Related stories:
Sights set on innovation in Singapore's lean workforce
Five everyday habits that are killing productivity
PM says work smarter, work better and deliver results