Labour MPs in Singapore said the government needs to step in to address workplace issues as the country faces a bleak job outlook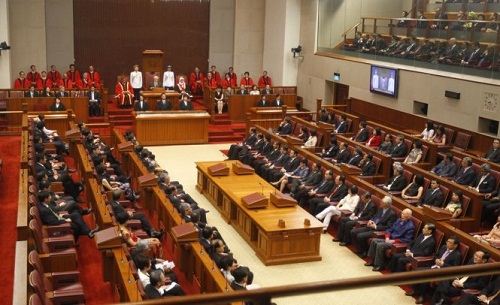 In a blog post on Wednesday (28 December), National Trades Union Congress (NTUC) assistant secretary-general Patrick Tay said the government should have a "comprehensive mechanism to enhance tripartite efforts to (match workers to relevant jobs) more expeditiously and expediently," said a report by TODAYOnline.

He further encouraged employers to be equally supportive of training and job redesign.

"Mindsets have to change, from the hiring of mature workers to employee engagement and appreciating the future nature of work and work types," he said.

"The challenge that confronts us this decade will be somewhat different and diverse. The 'killer app' is how we can, as one country and one people, stay not just ready, relevant and resilient, but have the necessary ability, agility and adaptability to navigate and ride on the ebb and flow."

Tay further suggested that the government support the wages of workers on the Professional Conversion Programme (PCP) to encourage more workers to take part in the programme and also "expanding the SkillsFuture credit so that it can be used for courses related to career coaching".

Meanwhile, another labour MP, Zainal Sapari for Pasir Ris-Punggol GRC, said the government should offer assistance in identifying industries and jobs that will most likely face disruptions due to emerging technologies and urge professionals in those fields to upskill while they are still employed.
"For example, insurance and housing agents will most likely be displaced due to greater online transactions. Help must be given to them to reskill when they still employed, rather than when they are unemployed," he said.