The Singapore government will change its policies on HR, after deciding to scrap a key tenet of its approach to recruiting and promoting workers.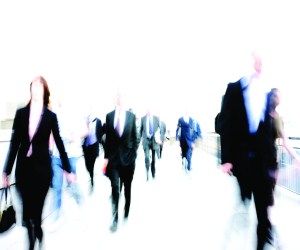 The Singapore government will re-engineer its approach to HR, after deciding to scrap a key tenet of its approach to recruiting and promoting workers.

The government has until now recruited university degree holders and non-degree holders into completely different career tracks at government ministries.

Most non-graduates entered a second tier Management Support Scheme, while graduates instead entered a more promising Management Executive Scheme.

The approach reflected a focus on university degree education rather than job performance and skills, and limited the career progression of non-graduates.

However, minister-in-charge of the Civil Service Teo Chee Hean announced yesterday the government would in August retire its policy, in favor of recruiting all graduates and non-graduates into a single career track.

Non-graduates will start on different starting salaries than graduates, reflecting qualifications, but will all now enter the Management Executive Scheme.

The Management Support Scheme will be scrapped, in moves that follow the single-track schemes at places such as the Inland Revenue Authority.

Non-graduates will now have the opportunity to compete with graduates for promotion, based on job performance and readiness to take on larger roles.

"Officers assessed to have the same performance and potential will have the same opportunities for advancement and career development, whether they are degree holders or not," Today Online reports Teo said yesterday.

Teo said relevant work experience would be a better gauge of ability and suitability for mid-career candidates, though in some careers – such as law and accountancy – specific professional qualifications were still required.

The moves follow a previously announced review of the public service, which was launched to ascertain whether the two schemes could be merged.

Controversy had previously surrounded the treatment of non-graduate employees, who are often overlooked due to the emphasis on qualifications.

"As we encourage companies to employ and reward those with specific skills, the State as the largest employer in Singapore, through the Civil Service and uniformed services, (must) lead the way," MP Inderjit Singh said last year.