For some firms, age and experience are seen as assets – not liabilities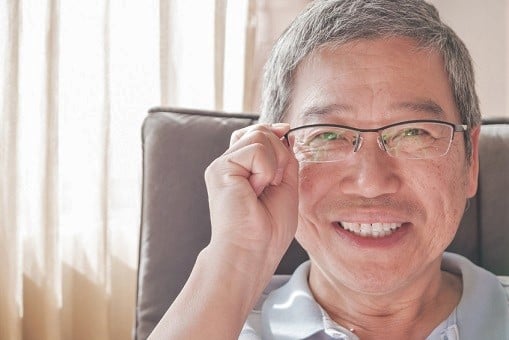 Finance Minister
Heng Swee Keat
said Monday the government will provide "more support" for firms hiring older workers. This comes amid the government's efforts to speed up the adoption of progressive HR practices across all firms.
Heng reiterated during his 2017 budget statement that the government will raise the re-employment age to 67 from 65 starting July 1. The policy will apply to workers younger than 65 during the day it takes effect.
The Additional Special Employment Credit will also be extended until the end of 2019. Under this scheme, employers will receive wage offsets of up to 3% for workers who earn under $4,000 per month, and who are not covered by the new re-employment age of 67 years old, Heng explained.
"Taken together with the Special Employment Credit, employers will receive support of up to 11% for the wages of their eligible older workers."
The extension will benefit 120,000 workers and 55,000 employers, and will cost about $160m. "This helps to extend the employability of older Singaporeans."
As outlined by the Ministry of Manpower, workers will be eligible for re-employment up to age 67 if they:
are a Singapore citizen or Singapore permanent resident
have served their current employer for at least 3 years before turning 62
have satisfactory work performance, as assessed by their employee
are medically fit to continue working
are born on or after 1 July 1952
The government launched the Human Capital Partnership (HCP) Programme November last year. The HCP is a tripartite initiative of the Government, unions, and employees that brings together employers who have committed to grow their businesses and stay competitive by having progressive employment practices, and developing their human capital.
Manpower Minister
Lim Swee Say
has said the HCP "values" mature workers. Lim cited the case of 69-year-old Gee Sey Tan of
The American Club
. Close to 40% of its workforce are mature workers, the government official said during a networking event of HCP CEOs last Friday.
"[Gee] has been with the club as an Executive Chef for 20 years. When he turned 62 some 7 years ago, the American Club did not just re-employ him. It went the extra mile to redesign his job, to allow him to take on a less physically taxing role."
"Today, Sey Tan does less cooking, but more mentoring. His age and experience are seen as assets, not liabilities. The American Club even sponsored him for further studies. True to the spirit of life-long learning, Sey Tan now has a Professional Diploma in Leadership and People Management, which adds value to his current role."
Related stories:
Should Singapore do away with a statutory retirement age?
MOM announces changes to RRA