The Deputy Prime Minister has announced a major recruitment drive aimed at increasing the government's engineering workforce by 13 per cent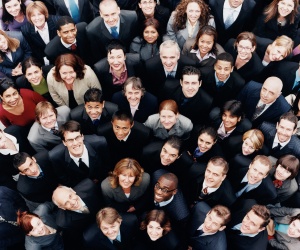 The government will recruit an additional 1,000 engineers this year, Deputy Prime Minister Teo Chee Hean announced yesterday (16 February).
The move aims at increasing the public service's current talent pool by 13 per cent by the end of 2016. These numbers are set to further increase next year, he added.
The DPM was speaking at the official opening ceremony of a new building at the Institution of Engineers Singapore.
Additional engineers are needed to boost public service engineering capacity with new recruits tackling tasks beyond simply designing, building, operating and maintaining infrastructure, he said.
"More and more public sector engineers will need to work across agency boundaries to provide holistic and integrated solutions with their strong systems engineering and technical leadership skills."
The DPM also mentioned a focus on training with the government offering structured programs to engineers in ministries and public agencies to upgrade their skills.
An upcoming leadership program will also provide experienced engineers with the skills required to undertake more senior roles such as chief engineer, chief technologist and chief scientist.
Finally, the government will conduct a full salary review for fresh engineering graduates as well as experienced engineers to make sure compensation is in line with current market benchmarks.
According to current Ministry of Manpower figures, engineering graduates from the National University of Singapore or
Nanyang Technological University
who commenced work in 2014 received a gross monthly salary of between $3,000 and $3,700.
Additional details about the recruitment drive will be announced during the Committee of Supply debate in April, the DPM added.
Currently, the government employs around 7,700 engineers in its workforce.
Related stories:
Singapore's top 10 recruitment trends for 2016
Senior job cuts on horizon for 'bloated' global engineering firm
Revealed: Singapore's four highest paying industries