Singapore's tight labour market means companies need more than a "strong business story" to help retain and foster talent, the associate dean of a leading business school says.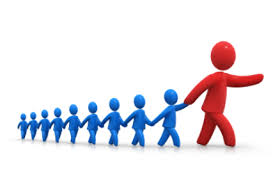 First coined in the 1990s, the term 'employer branding' is something most HR professionals now consider a fundamental part of the job description.
But according to the Mark Roberts - the associate dean of
Executive Education
at INSEAD, whose Singapore campus launched a new Leadership Development Centre earlier this year - companies are starting to need more.
"Particularly in Singapore, there's such huge mobility in the workforce and such a competition for talent, you need more than just a strong business story.
"You also need to be able to offer a culture and a work environment that is appealing, and where people throughout the organisation feel that they are going to be valued, and that they can influence stuff in the longer run," he told HRD Singapore.
"A lot of it is cultural, so are you creating a culture within the organisation that not only aligns with the hard business agenda of the organisation, but also aligns with creating an environment that is an aspirational place to work?"
Workplaces needed to be places where people want to join, and feel that they are in a company that is interested in their people, he said.
"Not just in the shareholder or the revenue – that there is kind of a human face to this company."
Ways of doing that is partly around the people that companies recruit, and the people that become the leaders of that organisation, Roberts said.
"And then there are more structural things, in terms of the kind of development you give these people, and how you develop leaders within your organisation."
It's also important companies create an environment where it's not just about the compensation, the package and the money, he said.
"It's also about lateral stimulation, and feeling that you're contributing to an organisation which is people-centric on the one hand, but also going places from a business point of view.
"There's finding that right balance between business acumen and having this people centric view as well."