Over half say sending staff to global assignments has helped improve operations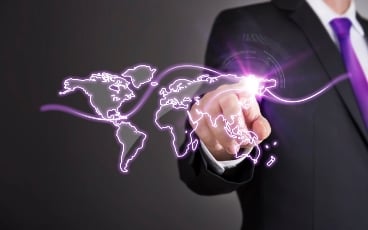 Almost all (98%) employers across the globe believe that mobile workforce is important to achieve their objectives, according to a recent survey commissioned by insurer AXA.
Despite global economic and political uncertainties, a third (35%) of the respondents stressed that such a workforce is critical to their goals. Results came from a survey of 250 HR directors working for multinational companies.
Data also revealed the benefits of sending staff to global assignments: A little over half (51%) said their international operations improved, while 44% said doing so improved their employees' skills.
However, this doesn't necessarily mean that multinationals are aiming for permanent relocation. About 38% said their staff increasingly want short-term contracts for global assignments, and 27% said their do not want to move permanently.
But the rewards for those who move permanently appear to be worth the effort. Of the HR directors asked, 42% said their companies tend to promote staff at the end of their assignments and 40% said they help staff find new roles within the country they are working in to employ the local knowledge they have developed.
Results showed companies have a hard time finding talent. Some 46% of the HR directors said finding the right people is the key challenge they face. Similarly, such assignments can cost employers. The companies said it cost them an average of $50,267 over and above an employee's base salary for each staff member working abroad. Three-fifths (61%) of the HR also said pressure to manage international assignment costs has increased in the past five years.
Related stories:
Asia dominates list of world's top 10 most expensive cities
Are your expat employees at risk of mental illness?