One corporate leader talks about how driving equality in the workplace starts without even considering gender in the first place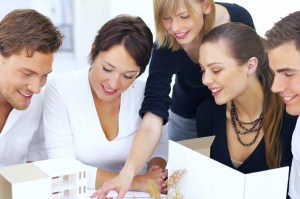 "Gender shouldn't even be on the agenda if you ask me very frankly," Debbie Ng, director, benefits at Willis Towers Watson, told
HRD
. "When I ask my son and daughter to do chores around the house, I don't say that this is a girl's job and that is a boy's job. There's no difference."
This neutral attitude extends to the workplace, encompassing everything from coaching to salary increases to career development, she added.
"Similarly I don't look at my team members and think that person is a lady and that person is a man," she said. "That's where you have to plant the seed."
By taking this step, Ng said businesses could close the gender gap much faster than the 118 years predicted at the 2015 World Economic Forum.
To reach this accelerated goal, female leaders should step forward and become role models within their organisations, Ng said.
"Tell the younger ones leadership is a choice that they have if they want to. They have to be driven and they have to make it happen. We've done it though, so that's proof it can be done."
To complement this team of strong role models, young female employees with potential can be mentored to develop their leadership skills and gain visibility within the company. One useful tool in this area is the 10/30/60 rule, Ng noted.
"The 10/30/60 rule is 10% performance, 30% personal brand, and 60% networking," she said. "When you're at that senior level, performance is a given. You really need to build on your personal brand and networking as well."
With most women focusing too heavily on performance however, a lot of potential female leaders are getting overlooked in the boardroom, Ng said, adding that more work has to be done on the other two areas.
When brand building and networking, it is important to do both in a manner that suits your personal rhythm; "It's a choice – there's no right answer and wrong answer – you've got to find what works for you," she said.
Finally, it is important to engage other leaders to encourage greater gender parity and ensure the gap is closed a lot faster. The trick is to talk to business leaders in their own language, she said.
"You've got to tell them gender equality and diversity is not just a corporate social responsibility. It will drive the business."
One study by Willis Towers Watson showed diversity and inclusion was one of the top catalysts for promoting sustainable employee engagement. Firms that succeed here typically have operating margins three times higher than companies with low sustainable engagement, she noted.
Another study by the National University of Singapore and BoardAgender looked at SGX-listed firms. It found that companies with greater gender, age and ethnic diversity on their boards outperformed their more uniform counterparts by nearly five times.
"If you want to encourage your managers and directors, talk business," she said. "Diversity drives business; it drives your bottom line. That is very powerful."
Related stories:
Singapore firms making "good progress" on gender equality
The 'war on men' in the workplace
HR: The only function with true gender diversity