That's the bold claim from one emotional intelligence coach who says women just don't have the same desire to win.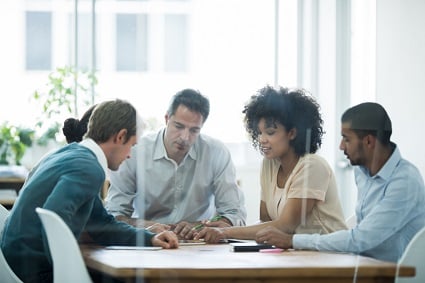 Gender balance on corporate boards is impossible – at least according to one emotional intelligence coach who claims women just don't have the same desire to win as their male counterparts.
"Despite gender diversity limits being set there is absolutely no chance there will ever be an equal number of women CEOs and leaders," says Chris Golis, an experienced company director turned emotional intelligence advisor.
"The core emotional drive that all leaders must have, namely the desire to win, is based on the mental illness of paranoia," he continues. "This does not exclude females from becoming leaders but they do need this core emotional drive."
Golis, who was formerly a venture capitalist with Nanyang Ventures, says people become leaders in a large organisation due to three factors – nature, nurture and luck.
"Luck probably plays the most important part, but studies of identical twins suggest that nature is twice as important as nurture," he says.
Golis also claims that there are a number of key reasons why women differ from men when it comes to leadership:
Winning: Many men play and watch competitive sports. More men than women seek power and leadership roles.
Projects: Many men enjoy withdrawing into caves and building things, whereas women are more likely to be social and into relationships.
Material items: A lot of men are known to love their boys' toys which gives them a desire to make enough money to afford them. Most women are generally less driven by the need for obvious displays of wealth.
Communication: Many women seek to talk, particularly to each other. A lot of men are loners and see themselves as strong, silent types.
Security: Family and home are paramount to many women which means they are less likely to risk it all on a speculative venture. Twice as many men engage in start-ups.
Artistic creation: More women are interested in the visual arts such as fashion and interior design and will spend time "window" shopping or browsing on the internet.
While Golis' opinion may be a controversial one, he points to a US study which supports his theory.
In the study, Professor Robert Deaner – a psychologist at Grand Valley State University in Michigan – surveyed 1,147 long distance runners competing in the 5,000 metres in the US National Collegiate Athletic Association.
Deaner chose the sport because it is equally popular among men and women and there is no disparity in prize money.
"The research found that men were far more competitive at all levels than female runners," says Golis. "Men and women differed by about half a standard deviation on competitiveness measures which is moderate to large."