Are you a cat or a dog person?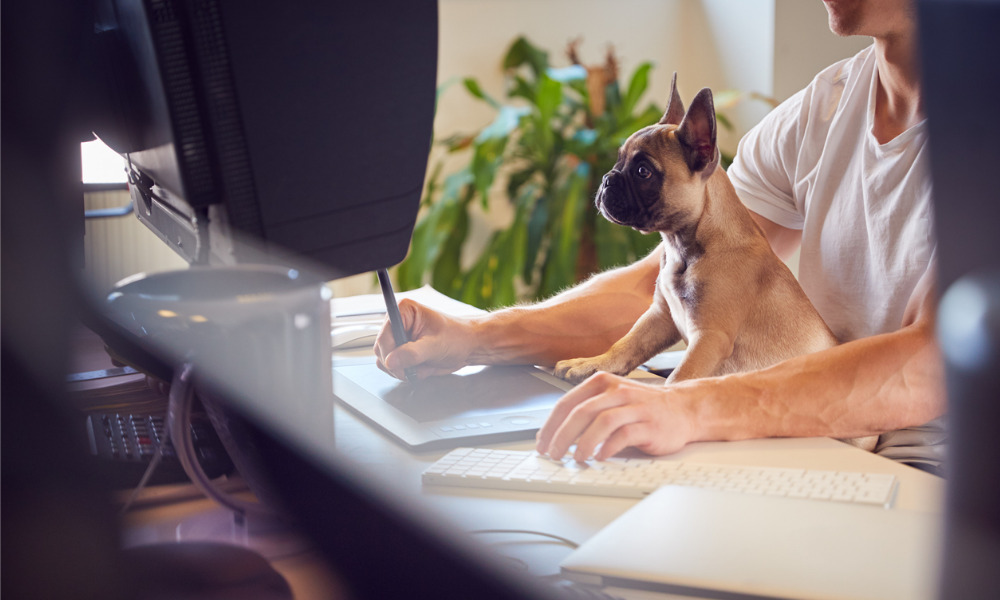 Being surrounded by our favourite furry friends is perhaps one of the biggest benefits of working remotely. Pets have become a source of comfort amid pandemic anxieties – leaving some employees worried about leaving them behind as offices reopen.
Research from MetLife revealed that 95% of pet parents are concerned about a negative impact on their pet's health if they're asked to return to their offices. The survey showed that 26% of employees are afraid of disrupting their pets' routines, 24% are concerned about making them anxious, while 23% are wary of interrupting their eating routine.
At 38%, the most popular solution given by employees is additional workplace support – such as pet sitters or day cares. Some 29% are thinking of adjusting their work hours, while 23% are mulling taking a pay cut to continue working remotely. For 20% of workers, however, they're considering giving their pets back to a shelter or rehoming them.
Read more: Do pets make better co-workers than your partner?
A separate study from recruitment firm people2people - as reported by The Daily Telegraph - showed that almost three of out of four employees want to see a dog in their office. Making workplaces more pet-friendly could help HR leaders encourage their staff to head back to work. Pets could further bring comfort to an office amid increasing concerns on employees' mental health – with the presence of dogs in an office being linked to higher morale.
To make offices more pet-friendly, people2people suggested a couple of small changes. First is to have a doggy treat jar to avoid excessive feeding of pets. Second is to make water more accessible to work pets, with bowls regularly cleaned and away from sunlight to stay cool. Another tip is to give pets a comfortable and accessible spot where they can relax – away from the loudness of an office. It's important to ensure that employees are not the only ones feeling relaxed and comforted, but also the furry friends they brought with them.