A harassment suit filed against the head of Fox News might put the issue of sexual harassment on the front-burner for HR departments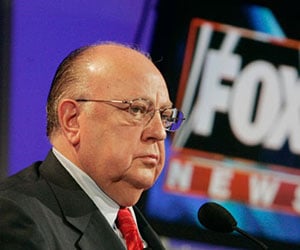 The harassment suit filed against the chairman of Fox News, Roger Ailes, on July 6 is a headline waiting to happen, but it could also bring everyday workplace issues onto a global stage.
Gretchen Carlson, 50, a news anchor with Fox, filed a suit in Superior Court in New Jersey last week. In the suit she contends that during a meeting in late 2015, to discuss concerns about unfair treatment, Ailes told her: "I think you and I should have had a sexual relationship a long time ago and then you'd be good and better and I'd be good and better."
When Carlson rebuffed him, Ailes reduced Carlson's salary, curtailed her on-air appearances and, then – in June of this year – declined to renew her contract.
Carlson's lawyer, Nancy Erika Smith, said Carlson's grievance was with Ailes personally, not the Fox network, and that, "We were considering taking action before she was terminated. The firing sort of pulled the trigger for us."
Roger Ailes has denied all the charges, and said Carlson's contract was discontinued because of poor ratings.
Beyond the celebrity attention of this case, many of the details are familiar in terms of workplace culture, sexism and the lack of systems to contain a culture which is potentially driven from the very top. Of concern is the role of Fox's HR department, given that Carlson had been complaining of harassment and sexism since at least 2009.
Carlson – in an interview with the
New York Times
this week – said she complained of harassment in 2009, when Steve Doocy, then her co-host on "Fox and Friends," pulled her arm down while on the air to "quiet" her.
Ailes labeled Carlson a "man hater," and instructed her to "learn to 'get along with the boys.'
In her complaint, Carlson claims to have had several meetings about harassment with Ailes over the years. The suit claims Ailes labeled her a "man hater," and instructed her to "learn to 'get along with the boys.'"
Carlson claims she had "between six and 10" meetings with Ailes in which he talked about her body and heard her complaints of harassment.
Asked by the
Times
if there was a problem within the Fox News culture, Carlson said: "Everyone knew how powerful Roger Ailes was. I certainly felt intimidated by that."
In 2012, after a disparaging comment about women made by her co-host Brian Kilmeade, Carlson walked off the set in apparent protest. She later said she was joking.
When she was terminated, Carlson told the
Times
, "It was cold and calculating. It took 30 seconds, there was no 'Thank you for your service of 11 years,' and there was absolutely no discussion of ratings."
A Fox News spokeswoman has said that Carlson "never filed a formal complaint about sexual harassment to the HR department or to the legal department."
Perhaps the real question is "where was the HR department?" And what level of harassment are women expected to endure in the workplace? Of greatest concern to many workplace lawyers is that Gretchen Carlson is suing for Ailes' alleged retaliation actions (in firing her), not the harassment evident in her workplace life.
"I just wanted to stand up for myself, first and foremost," said Carlson. "And I wanted to stand up for other women who maybe faced similar circumstances."
Related stories:
What to do if a subordinate sexually harasses a manager
"Don't touch me!" - Sexual harassment laws in SEA
Nine ways HR can fight workplace harassment