Changes within the accounting sector are predicted to cause a major shift in roles within the industry. What can HR do to prepare for?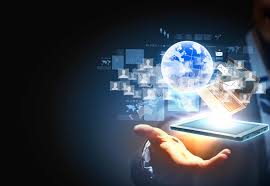 The increased sophistication and widespread use of technology mean that many accounting departments will take a more strategic and analytical role, according to a new report by Randstad.
Automation will eventually phase out roles such as general ledger, accounts receivable and accounts payable.
However, roles such as financial planning & analysis and business controlling will be protected as they still require external stakeholder input as well as market, industry and business experience.
A talent management evolution
To ensure the right candidates are being recruited, sourcing and talent management strategies should be adapted to the changing conditions, Lim Chai Leng, director of accounting, banking & finance services at Randstad Singapore, told
HRD
.
"HR teams should be working closer with heads of department to better understand the specific skill requirements needed when acquiring new staff and developing the organisation's hiring strategy."
Staff retention will be even more important, she added, especially since niche skills will become even more difficult and costly to replace.
"HR will need to ensure that remuneration packages are competitive and offer other attractive benefits such as flexi-work arrangements and additional training for employees to ensure they are satisfied and progressing in their jobs," Lim said.
Expanded L&D offerings
In order to optimise existing accounting teams, HR should look for training programs and seminars that ensure employees get all essential skills and knowledge.
"HR should also speak directly to managers on a regular basis to get an in-depth understanding of the key areas where staff would need and want training."
Thinking inside the box
While hiring externally or recruiting contract staff may offer some benefits, Lim urged HR to also think about internal job rotations and mobility initiatives such as internal transfers and overseas postings.
"Offering such opportunities to employees could help them prepare for bigger roles and equip them with skills they would not have been able to acquire from training or remaining in their current positions," she said.
Cautious planning, positive results
Finally, care should be taken when making structural and procedural change as this can impact the talent pipeline and add a further need for new skill sets, Lim said.
"HR teams and managers should be in close discussion with top management to prevent sudden switches that can leave accounting teams unprepared and lacking the necessary skills to be able to carry out their roles properly."
Related stories:
Designing an HRIS to support globalisation
How did technology impact HR in 2015?
How this bank is way ahead of the pack with HR and digital disruption