Take cues from these leading companies to develop an environment where staff love to work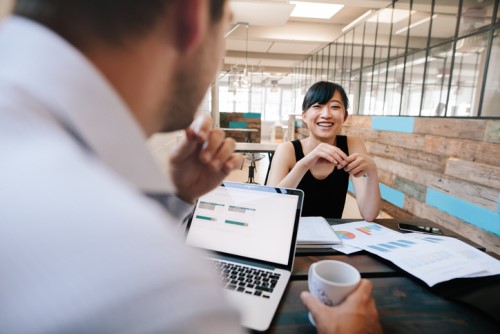 You don't have to offer mind-blowing bonuses or have a ping pong table and free-flowing beer to keep your staff happy.
Not all workplaces can afford to offer great perks or top-of-the-line facilities to their employees. Still, many firms can work toward building a great organizational culture that would make workers feel they're on to a good thing.
"The most important things aren't big bank breakers," Ed Frauenheim, director of global research and content at Great Places to Work Institute, told Fast Company.
"They're more about the relationships you're establishing in the organization."
He suggests taking cues from what other companies are doing, and then scaling them to your own firm.
Know your employees' needs
Initiate a conversation to find out what your employees need and want.
US-based sales engagement platform Outreach offers new parents a doula to help care for the baby so they can get some rest before returning to work, while other companies might consider teaming up with a bank or credit union that would develop payment programs for their millennial workers' student loans.
Learning and growth
Glassdoor's Scott Dobroski suggests teaching and coaching, sending staff to conferences, or paying for e-learning – anything that helps staff gain skills to get ahead.
Other companies, like LinkedIn, use a "tour of duty" concept, where employees and managers have non-binding agreements about what they want to achieve over the next few years. This also helps keep staff committed to the company.
Trust and openness
Ann Marr, VP of global human resources for World Wide Technology, says it is important to create a culture of coaching and success that in turn fosters trust – including seeking employees' input about what could be better. This also encourages them to roll up their sleeves and help out their co-workers.
Empower – and say thanks
Instead of annual assessments, consider following major international companies in more regular reviews – or throw them out altogether and instead focus on real-time feedback. And don't forget to say thanks for a job well done.
Related Stories:
The key to staff happiness and performance
Should employers design offices spaces to look and feel like home?