HR plays a crucial role in developing a positive employer brand. Here are four steps which will help your company come out on top in the recruitment game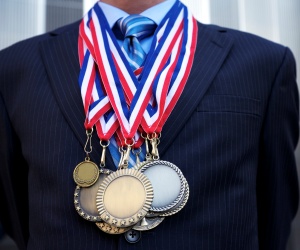 "Research has shown that companies with a strong employment brand attract at least 3.5 times more applications per job posting than other companies in the same industry," says professor, thought leader and HR advisor, Dr John Sullivan.
Within Singapore, companies are now improving their employer branding initiatives in order to attract talented new employees in a tighter labour market.
A recent study,
Employer Branding in Singapore: The Good, The Bad & The Ugly
by HRBoss, has found that firms are putting more effort into creating a better brand through dedicated career pages, better social media presence and a more consistent company culture.
When it comes to HR's role in supporting these initiatives, the report recommends the following four points of action:
Create an open environment for communication between HR and all employees – existing and new – to produce a corporate culture that is harder to find fault with.
Educate your team about what to do if an employee hears or sees something that may negatively affect the company's employer brand.
Take regular surveys to gauge and assess employee sentiment within the company.
Review your exit interview strategy to include opportunities for outgoing staff to vent their grievances in person before they leave the business.
HR can also help boost the employer brand through the clever use of employee video testimonials, team profiles, candid company photographs, and articles that share the corporate culture with the outside world.
"HR needs to partner with marketing to ensure [the business'] identity as an employer is differentiated and highly valued by [its] target talent," said Anika Grant, managing director for human resources, ASEAN and Asia-Pacific at Accenture.
"What is needed is a carefully executed recruitment marketing campaign, leveraging technology and multiple marketing channels. To really benefit, it is important that the identity is authentic and consistent throughout the organisation."
Related stories:
Three talent acquisition tactics you might not have thought of
Rhetoric and reality out of sync for Singapore CEOs
First impressions count: The cost of a bad candidate experience