A former senior executive who claimed his previous employer's reference left him "unemployable" in the industry has lost a multimillion dollar defamation suit.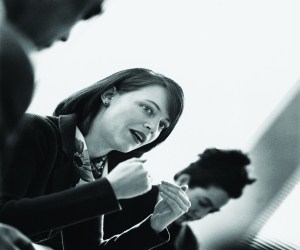 The former senior financial services director of AXA Life Insurance Singapore Pte Ltd has been unsuccessful in his attempts to sue the company in defamation after he claimed references from the company left him "unemployable" in the industry.
Ramesh Krishnan, 44, sought $22.5m in damages for alleged loss of earnings and damage to his reputation after he alleged references from AXA on his work performances cost him contracts with two potential employers – a $2.2m package with Prudential and a $20,000 sign-on fee with Tokio Marine.
The reasons as to why Krishnan lost the multimillion dollar lawsuit were outlined in the judgment of High Court Judicial Commissioner George Wei, released yesterday.
During the course of his employment at the AXA, Krishnan managed a team of agents selling the insurer's products.
Two industry-specific performance indicators include group persistency ratios – how long policies are still in force after a given period – and lapse rates – policies that terminate because policyholders stop paying premiums.
Krishnan claimed AXA provided the
Monetary Authority of Singapore
(MAS) with information on his low group persistency ratios and high lapse rates.
AXA also provided information on his team's conduct, five of whom had been disciplined for unprofessional conduct and improper sales practices and three others who had been referred to the police.
It was held AXA had followed procedure before telling the two potential employers of Krishnan about his – and his staffs' – ratios.
Ramesh felt AXA had portrayed a low persistency rate that would lead an ordinary person to infer that he had been incompetent.
But Judicial Commissioner Wei found an ordinary person was unlikely to understand a low ratio given a "comprehension of the figures... will require a certain degree of special background knowledge".
AXA did not breach the duty to take reasonable care in responding to the two companies and MAS, because the accuracy of AXA's calculated persistency ratios was "supported by evidence and remains largely unchallenged", Wei said.