The former CEO has filed legal papers against the Swiss bank claiming his bonus package was frozen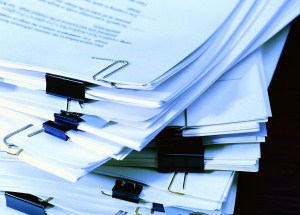 The former chief executive of BSI Bank in Singapore – which was ordered to be shut down by regulators two months ago – is suing his former company, accusing the bank of breaching the bonus agreement and separation pact that it had agreed with him.
Brunner claims that the Swiss bank suspended bonus payments that were "mutually agreed" to be paid to him as part of a retirement deal, according to legal documents filed with the Singapore High Court, Bloomberg reports.
After an agreement that the CEO would retire was made in September 2015, a separation agreement – including a package of deferred bonuses relating to the period of 2012 to 2014 – was agreed in March of this year.
BSI then reportedly informed Brunner in June that it would be freezing a payment of SG$722,800, and according to him intended to "renege on all of its other payment obligations", amounting to SG$1m, due to be paid the same month.
The alleged freezing of Brunner's bonuses came just a month after
HRD
reported that
BSI was served notice to withdraw its status as a merchant bank
by The
Monetary Authority of Singapore
(MAS), after a number of issues including an unacceptable risk culture, poor management oversight and gross staff misconduct were revealed.
MAS, which called for the bank's closure due to "gross dereliction of duty and failure to discharge oversight responsibilities on the part of BSI Bank's senior management", also served notice to BSI to impose SG$13.3m in financial penalties for 41 breaches of MAS Notice 1014 - Prevention of Money Laundering and Countering the Financing of Terrorism.
Brunner's complaint claims that BSI had no legal basis to suspend the payment for deferred bonuses that were agreed with him.
Related stories:
Can HR rein in rogue bankers?
Three executive salary negotiation techniques
When CEOs sacrifice their bonuses, do employees stick around?