One leadership expert says forgiveness is an important yet over-looked asset in the workplace – here's how to successfully build it into your company.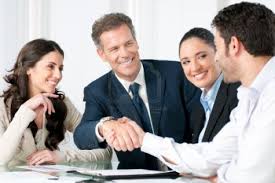 We've seen fad incentives, flexible working hours and even free food offered by employers who want to foster a positive company culture - but how often have we heard forgiveness' touted as one of the top office traits?

Well, never, because according to leadership expert David William, it's a key component that gets overlooked all too often.

"Forgiveness is rarely discussed or formally woven into a company's corporate culture," writes Williams. He says it should be and has long included clemency and compassion among the most important assets to his business.

"We believe one of the reasons our people stay at our company is that they know that when they make mistakes, we will help them overcome and learn new skills to avoid making the same mistake again," says Williams.

According to Williams, this culture of forgiveness means workers at his computer software company Fishbowl are usually in it for long-haul; "We have sales reps who have been here for a decade, support techs who have been here 8 plus years, and 25-year-olds who state flat-out that they never intend to leave Fishbowl."

So how do you incorporate forgiveness?

Begin with forgiving yourself, says Williams. "When we make amends and forgive ourselves, we naturally develop compassion and empathy towards others, which we believe is one of the most important components of leadership."

Also, Williams suggest eliminating certain forms which he says "erode a person's confidence." Such as the new-hire form (with a standard 90-day probationary clause), quick-fit disciplinary forms, monthly evaluation forms, feedback review forms and corrective career counselling forms...the list goes on.

Why?

Without forgiveness, fear becomes the driving factor in an organisation. Working through fear of reprisal rather than passion to succeed is only damaging to a company says Williams; "The cost of not forgiving within an organisation is significant."

"Forgiveness carries with it compassion, humility, and gratitude, which are good things for creating positive outcomes," concludes Williams.