A Singapore Police division has launched a guidebook for foreign workers outlining crime prevention and awareness, and some of the laws of Singapore.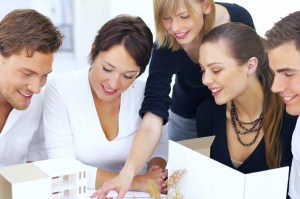 The Jurong Police Division yesterday launched a guidebook for foreign workers outlining crime prevention and alerting them to Singapore laws, to prevent them from breaking them unknowingly.

Police said 340,000 copies of the "Crime Prevention and Awareness Guidebook" had been produced in different languages.

It will be distributed to workers through their dormitory operators; namely Juniper Lodge, Jurong Lodge, Kranji Lodge One, North Coastal Lodge, SCAL Jalan Lekar, SCAL Mandai, Wee Chwee Huat Dormitory, Woodlands Lodge One as well as Woodlands Lodge Two.

The guidebook was launched by Hawazi Daipi, Senior Parliamentary Secretary for Ministry of Manpower and Education, and Jurong Police Division Commander, Deputy Assistant Commissioner Wilson Lim.

"The guidebook is a very good initiative by Jurong Police Division in reaching out to and assimilating the foreign workers and I am heartened to see the close collaboration it has with dormitory operators in its outreach efforts," Hawazi said.

At the event – which was supported by the Singapore Civil Defence Force, Central Narcotics Bureau, Ministry of Manpower, National Environment Agency and Migrant Workers' Centre – the Jurong Police Division recognised more than 80 foreign-worker ambassadors who had been appointed to serve as mentors on crime prevention in the dormitories.

The topic of crime prevention for foreign workers is timely after a youth was charged recently after he attacked foreign workers with his friends because he was bored.

Last year Daryl Lim Jun Liang and three friends attempted to practice martial arts skills they'd learned by assaulting two smaller foreign workers on two occasions.

Last month a district court judge handed Lim a short detention order of 10 days, placed him on a 12-month day reporting order with tagging and ordered him to perform 150 hours of community service.

Law and Foreign Affairs Minister K. Shanmugam labelled Lim's behaviour as "completely unacceptable" while speaking at the side-lines of an event by the Ministry of Foreign Affairs.

"(The foreign workers) have come here and are helping us build our infrastructure," K. Shanmugam said of Lim's actions.

"Instead of being grateful to them, and recognising that they're doing a hard job... to help their families, we go and attack them, it's bullying of somebody who's vulnerable.

"It's sickening conduct."