The Minister for State for MOM has talked about reviewing the foreign worker levy and what the government would be willing to do now and in the future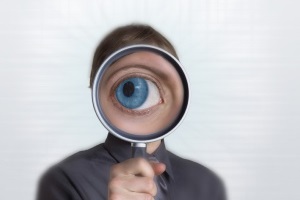 Recent calls for the government to review the foreign worker levy will be "looked into", according to Teo Ser Luck, the new Minister of State for the Ministry of Manpower (MOM).
"We'll have to look into it to see what kinds of things we can do," he stated after a dialogue session held yesterday (5 October) with key representatives of the Singapore Business Federation (SBF).
At the discussion, 24 representatives from a number of industries and foreign chambers of commerce expressed their concerns about how the government's tighter manpower policies were impacting businesses.
One of the main issues raised was how the foreign worker levy had increased the cost of business operations.
SBF chairman, Teo Siong Seng, talked to reporters after the dialogue saying the federation had no qualms with foreign worker quotas. However, the levy had been affecting the bottom line of many local companies.
"Especially now with the [economic] headwinds that we are facing, maybe the government can consider reducing the levy, or to use some of the levy to help businesses," he said.
Dennis Foo, the president of the Singapore Nightlife Business Association, said that the levy had caused marginal losses for some businesses. These firms could have "been saved if you allow some leeway or reprieve from the levy," he added.
Teo from MOM told reporters he was not committing to any policy change with his remarks. However, he said the Ministry was always reviewing policies based on feedback received from the ground.
He also acknowledged that the foreign worker levy did impact the bottom line for many businesses and that they were hoping for the government to assist them financially.
There were challenges to this though, he said, specifically with manpower costs being higher in certain sectors. Therefore, he promised to speak with representatives from different industries to understand the specific issues they may be facing with regards to labour and the resultant expenses.
"Everyone's magnitude of the problem they face will be different, so we'll need to prioritise," he said.
Related stories:
Foreign workforce curbs "here to stay", experts say
Government releases new foreign worker growth figures
Tighter foreign worker policies "threatening the survivability" of Singapore firms