Businesses have voiced their concerns about the long-term effects of the foreign worker levy and have called on the government to review its policies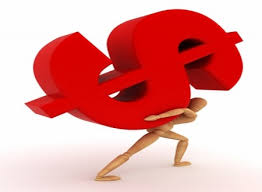 Companies have voiced further complaints about the foreign worker levy, saying it hinders productivity and growth. Instead, the money going into paying these levies could be used on technology, training or welfare services, employers say.
"It's like a cumbersome tax," Joseph Ong, managing director of One Rochester Group, told T
he Straits Times
. "The money could have been spent on machines, raising productivity."
He added that salaries – including levies – count for a large proportion of his company's expenses. For instance, the levy for hiring a foreign worker from India can cost S$550 per month.
Kenneth Loo, president of The Singapore Contractors Association, told
The Straits Times
that rising levy levels actually lower productivity as tenders are set years before the a project commences. Firms are then forced to work with a tighter budget which restricts the number of workers they can hire.
Loo also pointed out the money used to cover levies could be spent on training instead. If workers upgrade their skills, "they can qualify for lower levies according to the current system".
Another firm, Poh Tiong Choon Logistics said employee compensation rose 12% in Q2 2013 because of the "impact of the increased foreign worker levy".
These statements come almost six weeks after Senior Minister of State for Manpower, Teo Ser Luck, said the government would consider a levy review.
"We'll have to look into it to see what kinds of things we can do," he said in a dialogue session with the Singapore Business Federation (SBF) on 5 October.
Teo told reporters he was not committing to a policy change, saying instead that he was merely following the Ministry's promise to continually review polices based on feedback received from the ground.
Related stories:
Foreign worker levy to be "looked into", says MOM
Foreign workforce curbs "here to stay", experts say
Lim Swee Say on maintaining a two thirds Singaporean core