Southeast Asia is lacking in leadership talent, according to a new study, which has identified five main strategies for high potential employees to develop into high-powered leaders.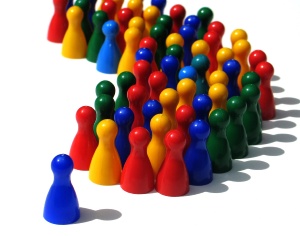 A leadership talent shortage in Southeast Asia urgently needs to be addressed in order for the region to compete on the world stage, a study has found.
Research from global performance-management consulting company
Gallup
found that there is a real gap in leadership in companies based in countries in the Association of Southeast Asian Nations (ASEAN).
That's despite the fact these nations - Brunei, Cambodia, Indonesia, Laos, Malaysia, Myanmar, the Philippines, Singapore, Thailand and Vietnam – are expected to be the fourth-largest global economy by 2050, according to the Harvard Business Review.
Hurdles for talent vying for leadership roles in ASEAN countries include the fact the region houses more than 600 million people of a vast array of cultures, who speak multiple languages, of which they are many different dialects, according to Gallup.
Gallup, in collaboration with the Human Capital Leadership Institute, recently surveyed top-tier business professionals in six ASEAN countries – Singapore, Indonesia, Malaysia, the Philippines, Thailand and Vietnam – about leadership practices in the region.
Five key leadership development strategies emerged from these discussions:
1. Make long-term career plans, but remain open to possibilities
"Most leaders we interviewed said that early in their careers they established a long-term vision of what they wanted to achieve," Gallup Singapore staff
said
.
"But given the ASEAN region's chaotic business climate, even the best-laid plans can go awry.
"Companies should encourage emerging leaders in the region to assess their progress roughly every three years and refocus or revise their goals as necessary."
To action this, Gallup suggested that HR professionals could require emerging leaders to change to new assignments after working some years in one role.
2. Go global, early
The executives interviewed by Gallup highlighted how effective early international assignments were for their own careers, and suggested companies send leaders abroad to equip them with a global perspective.
"Emerging leaders, for their part, should make the most of each cross-cultural opportunity by learning the customs, practicing the language and networking with locals instead of seeking out expat enclaves," Gallup Singapore staff said.
3. Early cross-functional experiences and risks pay off for executives
The executives surveyed stressed the importance of emerging leaders getting to know all areas of business operation – not just one select focus, as well as feel comfortable taking risks.
"An aversion to risk in several ASEAN cultures, for example, can hinder innovation and entrepreneurial thinking."
4. Develop a deep professional network
Professional networks are vital for career paths in the ASEAN region, Gallup said.
"Companies also should introduce their emerging leaders to key individuals and networks outside the organization who are important to the business.
"Includi
ng high-potential leaders in external business meetings or introducing them to important networks could offer them greater external exposure and give them a better view of the larger ASEAN macro, political and social environments in which their company operates."

5. No need to "save face"

Step above the region's cultural norm of attempting to always preserve dignity as it doesn't always sit with the Western cultures' policy of openness and transparency, Gallup staff said.

"Emerging leaders must realize that openness about their own strengths and weaknesses will ultimately help them grow."