Some Singaporean companies have plans in place to raise their headcount, despite a bleak hiring forecast, according to one survey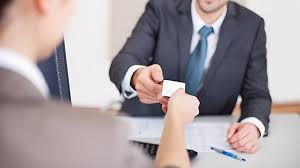 A survey conducted by recruitment firm Michael Page found that more than 30% of nearly 450 employers in Singapore are planning to raise their headcount come 2017, despite the anticipation that the employment landscape will remain largely the same.

The survey also discovered that of the firms looking to hire new employees, six in 10 are planning to hire at the middle-management level, reported The Straits Times.

Anthony Thompson, regional managing director of Greater China, Southeast Asia & India at Michael Page, said that the uptick was seen in three key industries.

"Digital, technology and healthcare are likely to be the country's fastest-growing industries due to the Government's pledged efforts to boost investment in these sectors," he said.

"As a result, employers across these three sectors are likely to continue hiring actively, though recruitment efforts will largely focus on filling niche roles."

A recently released report by the Ministry of Manpower on the labour market for the third quarter said that employment in Singapore contracted by 2,700, following slower growth in the manufacturing and construction sectors in the past two quarters.

Though total employment grew by 14,500 in the first nine months of the year, it was the lowest number recorded since the great recession of 2009.