Entries for the HRD Top HR Teams list close next week. Don't miss out on national recognition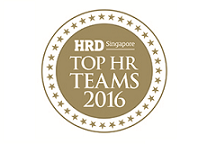 The inaugural Top HR Teams survey seeks to identify the best HR teams in Singapore that are succeeding in their people strategies and playing a significant role in driving overall business strategy.

Over the past few weeks, many leading companies have already submitted nominations in a bid to gain national recognition for their HR team. It's not too late to get involved – entries close next Friday 22 April.

Click here to submit a brief nomination outlining successful initiatives and recent achievements. The shortlisted teams will be published in the June issue of HRD magazine.