A former employee of an international restaurant chain alleged that she was fired her due to her pregnancy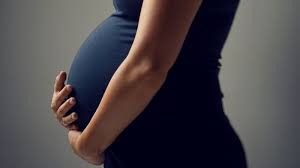 Burrito-chain Chipotle Mexican Grill, which has branches in the USA, UK and Canada, has been ordered to pay US$550,000 in damages to a former employee after a court ruled that the employee's manager discriminated against her for being pregnant.
Doris Garcia Hernandez, who worked in a US branch of the restaurant in Washington DC, alleged that she was harassed and ultimately fired by her former manager after she became pregnant,
New York Post
reported.
Hernandez, who worked at the store between 2011 and 2012, said that her manager – referred to only as "David" – restricted her toilet breaks, harassed her publicly for 'taking too long', and denied her access to water during shifts.
The suit alleged: "Upon learning of her pregnancy, David told Ms. Garcia that she had to announce to every employee in the store when she was going to the bathroom and that David would have to approve her bathroom breaks so that he could cover her work position for her,"
The Washington Business Journal
reported.
The manager did not impose the same requirements on non-pregnant employees.
Hernandez said she was then fired after leaving work early to attend a doctor's appointment, after her request to do so was denied numerous times.
She said the manager fired her the next day in front of other employees, according to the suit.
The court ruled that Hernandez's former manager did terminate her due to her pregnancy, and awarded the former employee compensatory and punitive damages.
Related stories:
Ask a lawyer: Can you terminate an employee whilst they are on maternity leave?
Public backlash after company sting on own staff
US state bans firms from requesting salary history