Fulltime employees at this local telecoms giant will receive two additional days of leave for SkillsFuture courses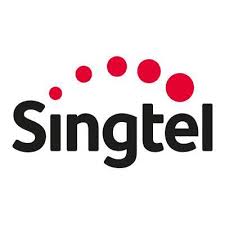 From this month, fulltime staff at Singtel will be given two extra days of leave per year for SkillsFuture training, the company announced yesterday (4 July).
The additional leave will benefit over 10,000 staff in both Singtel and its subsidiary NCS.
"As an organisation committed to lifelong learning, we want our staff to excel and reach their full potential with us," said Aileen Tan, chief human resources officer of Singtel Group.
"This is why we invest heavily and make every effort to support their training and development needs. By giving our staff two days of leave to pursue new skills, we hope to encourage them to manage their professional development more proactively."
To familiarise staff with the various SkillsFuture programs on offer, the company has organised roadshows where employees can attend talks, connect with educational providers and register for training courses.
The firm has also planned the week-long annual Singtel Learning Fiesta which includes addresses from keynote speakers and more than 120 mini workshops and lectures. Topic areas include leadership, personal development, technical skills and lifestyle.
"At Singtel, we operate in a dynamic industry that is constantly changing. More than ever, we believe in the importance of equipping our staff with the necessary skills and capabilities to support our digital ventures and the government's efforts to transform Singapore into a Smart Nation," said Tan.
These training initiatives are the latest from the telecoms giant. Last year, the firm introduced the Singtel Cadet Scholarship Programme to support talented polytechnic students by offering industry relevant-training in the engineering, cyber security and customer experience fields.
"We do not see this as a disruption at all. In fact, it is a big investment in our people and in our business," Tan told
Channel NewsAsia
.
"As our people gain new skill sets, they are a lot more confident about what they can contribute, and as they stay relevant, definitely they will be a lot more productive in the workplace."
Related stories:
Major bank doubles SkillsFuture allowance for 800 staff
New SkillsFuture initiative to fast track staff development
Upskilling must become a 'way of life,' PM Lee